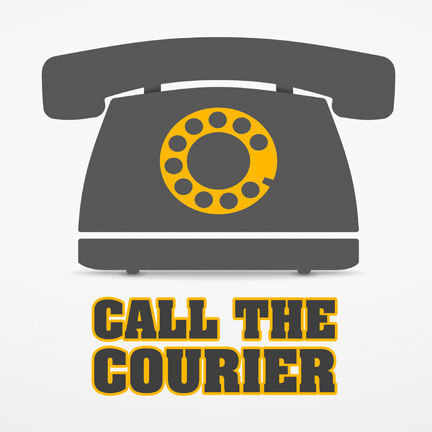 Q: Are there any gray squirrels in George Wyth State Park?
Q: What is the difference between being furloughed from your job and being laid off from your job?
A: Furloughs are usually for a short, fixed period of time, and furloughed workers remain official employees and can continue to receive benefits. While laid-off workers can be rehired, there's no guarantee they will be. They aren't official employees any longer and don't usually continue with benefits.
Q: Can the meat product at meatpacking plants be impacted by sick workers?
A: Not according to the U.S. Department of Agriculture, which has this response to that question on their website, usda.gov/coronavirus: "We are not aware of any reports at this time of human illnesses that suggest COVID-19 can be transmitted by food or food packaging. However, it is always important to follow good hygiene practices (i.e., wash hands and surfaces often, separate raw meat from other foods, cook to the right temperature, and refrigerate foods promptly) when handling or preparing foods."
Q: Does the Waterloo City Council have the authority to vote down the hiring of this new police chief?
A: Yes. Section 1-6F-3(A) of the city's code of ordinances said the mayor appoints the police chief "subject to the approval of the city council."
Q: Who at the city would I talk to about putting a halt on any spending during this virus?
A: You could always contact the mayor or City Council members, whose emails and phone numbers are available on the city website.
Q: If the pandemic lasts through the summer, do we need to be in fear of mosquitoes? Can it be spread by mosquitoes?
A: At least that's one thing we don't have to worry about. The World Health Organization and entomologists for the American Mosquito Control Association said in recent interviews the possibility of mosquito transmission of the coronavirus is "nil."
Q: On the "Ellen" show, she's always giving away money. How much of it is her money, or is it sponsor money?
A: According to show producers, that's usually money from sponsors.
Q: Is Daniel Winn doing his broadcast from a nursing home in the mornings?
A: Winn said in a recent Facebook post that he's working from home: "Well, I'm anchoring the news from home for a while. … My dining room is my new office. Thanks to my photographers for lighting the place up, and to my company for providing all the equipment we could ask for, it was a success. I never thought a setup like this would be possible, but I have to say, being able to make toast in a commercial break is a perk! Stay safe out there, my friends! Hope to be back in the office soon."
Q: Can you print the email address and telephone number for Nancy Pelosi?
Calls are taken on a special Courier phone line at 234-3566. Questions are answered by Courier staff and staff at the Waterloo Public Library.
Concerned about COVID-19?
Sign up now to get the most recent coronavirus headlines and other important local and national news sent to your email inbox daily.