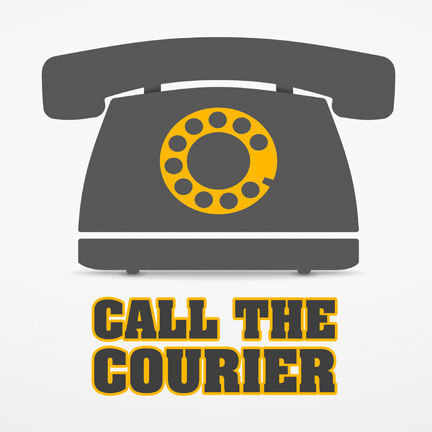 A: An explanation from CNN: "Wet markets, as opposed to dry markets, which sell non-perishable goods such as grain or household products, are simply places that offer a wide range of fresh produce. Some, but not all, also sell live animals. They are referred to as 'wet' owing to the fact that floors are often hosed down after vendors wash vegetables or clean fish. Wet markets that sell live animals can risk creating the types of dangerous conditions where viruses can spread from animals to humans, due to the close quarters and potentially unsanitary practices — especially, if they keep rare animals or those captured from the wild, experts say."
Q: I read the article about Mayor Hart needing money for the city because of loss of revenue. I'm concerned where the loss comes from. I think it should be from property tax since it won't go down.
A: Cities across Iowa are facing massive losses of revenue from non-property tax sources, which we have reported several times. Local-option tax revenue, which repairs streets, is falling. Road use tax, which maintains streets, is expected to drop 25%. The city gets $1.2 million in revenue annually from the Isle Casino Hotel Waterloo, which has dropped to nothing while the facility is closed. Hotel-motel tax revenue has dropped significantly. The city is getting no fees from the Cedar Valley SportsPlex, Young Arena, Center for the Arts, or youth sports programs. Interest income on city investments has declined significantly. There remains a major concern that the pandemic could actually impact property tax revenues in the next fiscal year because some businesses will fail.
Q: Can you print the recipe for the Doubletree chocolate chip cookies?
A: From the Hilton press center:
DoubleTree Signature Cookie Recipe
½ pound butter, softened (2 sticks)
¾ cup + 1 tablespoon granulated sugar
¾ cup packed light brown sugar
1 ¼ teaspoons vanilla extract
¼ teaspoon freshly squeezed lemon juice
2 2/3 cups Nestle Tollhouse semi-sweet chocolate chips
1 3/4 cups chopped walnuts
Cream butter, sugar and brown sugar in the bowl of a stand mixer on medium speed for about 2 minutes.
Add eggs, vanilla and lemon juice, blending with mixer on low speed for 30 seconds, then medium speed for about 2 minutes, or until light and fluffy, scraping down bowl.
With mixer on low speed, add flour, oats, baking soda, salt and cinnamon, blending for about 45 seconds. Don't overmix.
Remove bowl from mixer and stir in chocolate chips and walnuts.
Portion dough with a scoop (about 3 tablespoons) onto a baking sheet lined with parchment paper about 2 inches apart.
Preheat oven to 300°F. Bake for 20 to 23 minutes, or until edges are golden brown and center is still soft.
Remove from oven and cool on baking sheet for about 1 hour.
UPDATEUpdating a May 17 Call the Courier answer on the World's Largest Garage sale at National Cattle Congress grounds. The spring sale has been postponed until this fall.
Calls are taken on a special Courier phone line at 234-3566. Questions are answered by Courier staff and staff at the Waterloo Public Library.
Concerned about COVID-19?
Sign up now to get the most recent coronavirus headlines and other important local and national news sent to your email inbox daily.