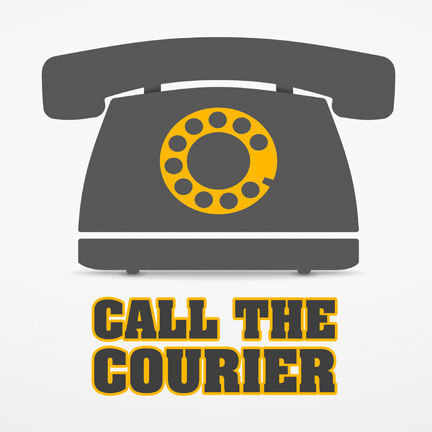 Q: Why are all golf courses open in the area but retail and bathrooms are closed? I thought the governor closed them all?
A: The governor never shut down golf courses, but did order many retail establishments to close during the COVID-19 pandemic. She reopened retail on a limited basis May 8.
Q: Is there going to be a Memorial Day parade?
Q: When can I get my drivers license renewed?
A: The latest information from the Iowa Department of Transportation, as of May 18: "If your driver's license or vehicle registration is expired or expiring you do not need to renew during this emergency, which currently extends to May 27 in Iowa. However, you may be able to renew your vehicle registration online or by mail by contacting your county treasurer's office. The deadline to get your REAL ID (gold star) has been extended to Oct. 1, 2021. If you must come into an Iowa DOT-operated service center for driver's license or identification services, you will need to make an appointment. Walk-in customers will not be served. We are doing our best to serve you, however, we are operating under the directive of 50% capacity. Therefore we will not be able to serve everyone who would like an appointment until we are able to operate at full capacity. We appreciate your patience as we navigate this unusual time."
Q: Will you be doing an article on Jay Hollingsworth who is running for Black Hawk County supervisor?
A: We plan to interview supervisor candidates for an article closer to the June 2 primary. Other supervisor candidates have issued formal announcements about their campaign, but Hollingsworth has not to date.
Q: Won't our census be affected by all the COVID deaths?
A: Yes. The official U.S. Census count is supposed to be for April 1, 2020. People that are counted on that date and die from COVID-19 later are still counted in the census.
Q: Can you print the recipe for banana bread bread pudding that was on Mr. Food?
1 (1-pound) banana bread, cut into 1-inch cubes
1 (8-ounce) package cream cheese, softened
1/2 cup confectioners' sugar, plus some for sprinkling
2 cups half-and-half
1 1/2 teaspoons vanilla extract
3 eggs
1/8 teaspoon salt
1. Preheat oven to 350 degrees F. Coat a baking sheet with cooking spray. Place banana bread cubes on baking sheet.
2. Bake 15 to 20 minutes or until toasted, turning once. Place bread cubes in an 8-inch square baking dish or 6 individual ramekins; set aside.
3. In a large bowl, with an electric mixer, beat cream cheese and confectioners' sugar until smooth. Beat in remaining ingredients until well mixed. Pour mixture over bread cubes, completely soaking them.
4. Bake 35 to 40 minutes, or until custard is set. Sprinkle with confectioners' sugar and serve
Q: Where did the Glenns of Cedar Falls buy their plat map for their city-wide tour?
A: They contacted the city of Cedar Falls and requested a plat map. One was printed for them which cost $5.
Calls are taken on a special Courier phone line at 234-3566. Questions are answered by Courier staff and staff at the Waterloo Public Library.
Concerned about COVID-19?
Sign up now to get the most recent coronavirus headlines and other important local and national news sent to your email inbox daily.