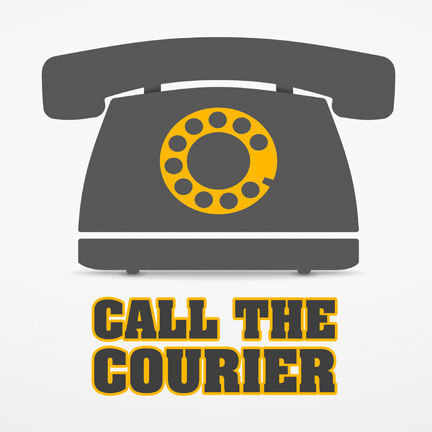 Q. What happened to "American Idol"?
A. Like many shows, "Idol" halted production during the pandemic. Shows resumed in late April, with performers singing remotely from their homes. Just Sam was chosen the 2020 winner in the May 17 finale.
Q. Why hasn't KWWL's new meteorologist Anthony Baglione been on lately?
A. He recently announced in a Facebook post that he has accepted a meteorologist job with WCTI/WYDO in New Bern, N.C.
Q. What is the date that the covered bridge on East Fourth Street was built? Who was the mayor back then?
A. The canopy on the Fourth Street Cedar River bridge opened in 1976. Leo Rooff was Waterloo's mayor from 1974 to 1984.
Q. Who would I call to find out if the city council has the power to override the police chief decision in Waterloo?
A. We previously answered this question noting the appointment of a police chief requires the council's approval. The Waterloo City Council voted unanimously to approve Mayor Quentin Hart's choice of Joel Fitzgerald as police chief.
Q. When will the theme park open by Lost Island Waterpark?
A. The Lost Island Theme Park is expected to open in the spring or summer of 2022.
Q. When will Goodwill start taking donations again?
A. The local Goodwills are still closed in Black Hawk County; no one knows for sure when that will change.  But Goodwill Industries of Northeast Iowa has announced that the stores in Independence, Decorah and Maquoketa are now open for both donations and shoppers, with shortened hours from 11 a.m. to 6 p.m.
Q. What is the update on the Decorah eagles?
A. According to the Raptor Resource Project, three eggs hatched this spring and appear to be doing well. Observers on May 4 reported the young ones are attempting to self-feed and practicing "mantling" -- hunching, crouching, or arching shoulders and spreading their wings over food to conceal it from the others.
Q. Has MeTV canceled "Beverly Hillbillies"?
A. The local MeTV has the show on its weekend schedule at 5 and 5:30 a.m. If it's Buddy Ebsen you're longing to see and you can get up even earlier, "Barnaby Jones" is airing at 3 a.m. weekdays.
Q. What is Richard Dean Anderson doing now? How old is he? Is he married?
A. Anderson, 70, has never married. In recent years he's been more active in environmental charity work than in acting. He recently posted on his website that he's sheltering in place in California right now.
Q. In "James Bond" movies, what do MI6 and Spectre mean?
A. MI6 refers to the Secret Intelligence Service, the foreign intelligence service of the government of the United Kingdom. The name MI6 dates back to World War II, when  it stood for Military Intelligence, Section 6. Spectre --  Special Executive for Counter-intelligence, Terrorism, Revenge, and Extortion -- is fictional global criminal and terrorist organization featured in the Bond novels and movies. MI6 is real; Spectre is fictional.
Calls are taken on a special Courier phone line at 234-3566. Questions are answered by Courier staff and staff at the Waterloo Public Library.
Concerned about COVID-19?
Sign up now to get the most recent coronavirus headlines and other important local and national news sent to your email inbox daily.