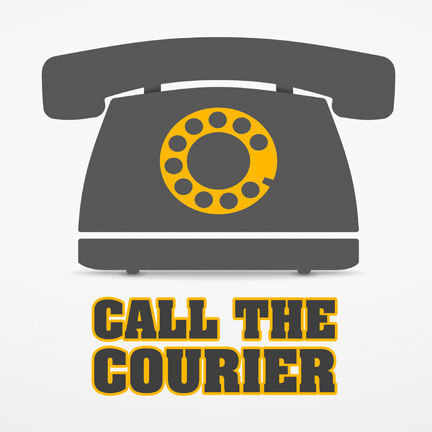 Q: Is there an egg shortage? Two stores I was in today had raised their prices.
A: It's more like a surge in demand for eggs; according to industry experts, at-home baking has caused a surge in demand for baking staples like flour, sugar and eggs. But if you're seeing an exorbitant rise in prices, you can report it as price gouging to the Iowa Attorney General's Office at IowaAttorneyGeneral.gov.
Q: Can the governor make it mandatory for people to wear masks when they grocery shop?
A: Probably. Gov. Kim Reynolds was given broad authority to run the state government while the Iowa Legislature had suspended its session, including any measures needed to slow the spread of coronavirus.
Q: Can you list the counties in Iowa that have had zero cases of COVID-19?
A: Counties without a recorded confirmed case of coronavirus as of May 1 were Adams, Emmet, Fremont, Ida, Lucas, Monroe, Palo Alto and Ringgold, according to the Iowa Department of Public Health.
Q: The governor said she is opening up businesses in 77 counties in Iowa. For bars and restaurants, she said people who are sick cannot come in. How will they know if you are sick? Sick people will still come out if those places are open.
A: Businesses are asked to open at 50% capacity, clean thoroughly, promote social distancing and adhere to other guidelines available on coronavirus.iowa.gov, according to Gov. Kim Reynolds.
Q: Who is Theresa Greenfield? Who is she running against?
A: Theresa Greenfield is one of five Democrats running in the June 2 U.S. Senate primary to run against incumbent Republican U.S. Sen. Joni Ernst in November.
Q: I have family returning from Florida on Sunday. Do they need to be quarantined for 14 days?
A: Yes, according to health officials. Beyond that, they may qualify to be tested. Check with your health care provider or visit TestIowa.com.
Q: Is Patty Duke still alive? How old is she and what is she doing now?
A: She died in 2016 at age 69.
Q: The governor asked people to sew up masks. What material works to keep the coronavirus out?
A: Most patterns are calling for tightly woven soft fabric like cotton or nylon.
Q: Is Johnny Carson still alive?
A: No, Carson died in 2005 in California.
Q: Why don't store employees have to wear masks?
A: It looks as if it's not required by the state now, probably because of ongoing shortages of masks. But plenty of stores are requiring it for employees — Hy-Vee and Walmart, for example.
Q: What is the best way to reach actor Michael Mosley?
A: Try sending mail in care of his management, Industry Entertainment Productions, 955 S. Carrillo Drive, Suite 300, Los Angeles, CA 90048-5400. Or you could use social media — he's on Twitter as @mikemosley.
Q: Is there an email address for Dr. Fauci?
Calls are taken on a special Courier phone line at 234-3566. Questions are answered by Courier staff and staff at the Waterloo Public Library.
Concerned about COVID-19?
Sign up now to get the most recent coronavirus headlines and other important local and national news sent to your email inbox daily.