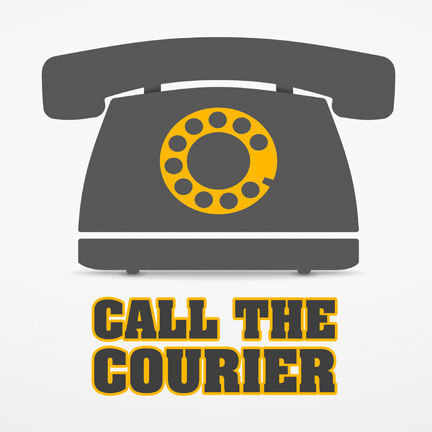 Q: We have a local chiropractor in Grundy Center making local house calls during this pandemic. Is this allowed?
A: As far as we can tell, it's not disallowed by the governor's proclamation. Per the Iowa Chiropractic Society, "Clinics are encouraged to practice strict hygienic practices, ensure their lobbies are not congested (and) ensure their patients and employees are protected."
Q: If we do get an order to stay home, will we get arrested trying to get groceries?
A: Probably not. Other states with such orders still allow residents to go out for essential needs, and buying food has generally fallen under the category of essential needs.
Q: What date will the World's Largest Garage Sale be published?
A: Right now it's still on for May 30 at Estel Hall on the National Cattle Congress grounds.
Q: If a person dies that was using a ventilator, is that ventilator able to be reused?
A: Of course, just as a hospital bed would be reused or any other durable medical equipment.
Q: Is it possible for the COVID-19 to spread in a parking lot with cars parked next to each other?
A: Coronavirus spreads among people, and it spreads best among people that are touching each other (or sneezing/coughing near each other). So cars can't spread it in a parking lot, but among people sitting in cars in a parking lot, sure.
Q: When can Iowans vote again for governor?
Q: If a business has been price gouging, who can I contact?
Q: Why won't our governor give the shelter-at-home order?
A: Gov. Kim Reynolds has said she does not believe the state's case count warrants it, does not believe it would affect a large percentage of workers and said she is worried about both Iowans' mental health and instances of domestic abuse if they are forced to stay at home.
Q: Don't citizens have the right to know what town the people who have coronavirus are from?
A: State and local health officials don't think so.
Q: What exactly would change if a shelter-in-place were ordered by the governor?
A: Shelter-in-place would become the default position for all residents. In other states, that has meant residents can't go to work unless they are deemed to be part of the "essential" workforce (Gov. Kim Reynolds has said that 80% or more of Iowa's total workforce may fall under that category). Residents of shelter-in-place states are generally only allowed to leave their homes to get food or medicine.
Q: If we have no symptoms, can we get the coronavirus test in Waterloo?
A: You may be able to, if you've been in contact with someone who has tested positive for coronavirus or if you work in health care. There are lots of variables to consider and, thus, we advise you to call your medical provider or visit TestIowa.com.
Calls are taken on a special Courier phone line at 234-3566. Questions are answered by Courier staff and staff at the Waterloo Public Library.
Concerned about COVID-19?
Sign up now to get the most recent coronavirus headlines and other important local and national news sent to your email inbox daily.