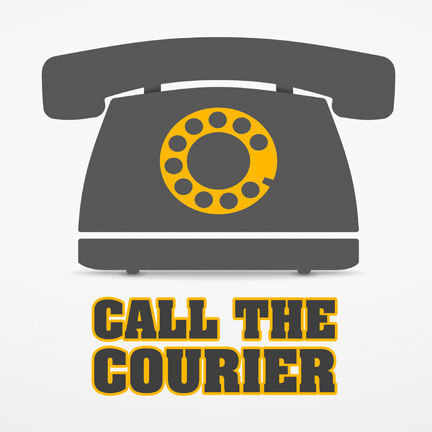 Q: How can we be aware of the areas where a person who tested positive for COVID-19 could have been and could have passed it on at?
A: You can't. Officials say you should assume widespread coronavirus infection everywhere, and take precautions to prevent catching it yourself. Those precautions include staying home as much as possible, wearing a cloth mask when out, washing your hands frequently and cleaning and disinfecting your home regularly.
Q: When will the theater in Waverly open back up?
A: There's no way to know for sure. Non-essential businesses in Bremer County are to stay closed at least through May 27 under current state orders.
Q: Is it true the Bremer County Health Department is declining to administer COVID-19 tests to people?
A: The health departments themselves are only monitoring coronavirus cases; testing is done by medical providers and at specific testing sites set up by the state. Your medical provider will tell you if you meet the criteria for a test, or you may fill out the questionnaire at TestIowa.com.
Q: Tell me what professions are considered "essential."
A: "Essential" doesn't really mean much in a state like Iowa with no stay-at-home order; such an order is meant to allow those deemed "essential" by their state to continue to work. Since Gov. Kim Reynolds has so far declined to issue such an order, anyone outside of the specific businesses she has restricted may continue to work or compel employees to work.
Q: What is the weekly benefit amount of unemployment based on? Is every state the same?
A: Every state is not the same. Iowa's unemployment benefits are calculated by identifying the highest-quarter earnings in your base period and by the number of dependents you're claiming, up to four, according to Iowa Workforce Development. Visit IowaWorkforceDevelopment.gov for more details.
Q: Why does the media not tell us the person's age, and have to give a 20-year age gap, but yet you can report where they work, but my gosh, but do not tell their age closer than a 20-year gap!
A: We're only as helpful as the information we can get. Right now, the Iowa Department of Public Health only identifies age ranges for coronavirus cases for the following ranges: 0-17, 18-40, 41-60, 61-80 and 81 and older. We share employment information and other types of information as we get that as well.
Q: Why is the local sheriff involved in the virus updates, and not just the health department director?
A: Black Hawk Sheriff Tony Thompson is not only the sheriff but also the chairman of the county's Emergency Management Commission.
Q: What are the guidelines for gyms in the area?
A: Gyms can reopen today, but must make modifications to allow for social distancing. Operators may have to limit the number of patrons, suspend some activities and space machines father apart.
Calls are taken on a special Courier phone line at 234-3566. Questions are answered by Courier staff and staff at the Waterloo Public Library.
Concerned about COVID-19?
Sign up now to get the most recent coronavirus headlines and other important local and national news sent to your email inbox daily.