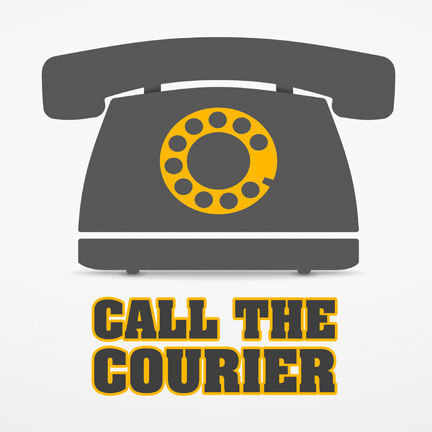 Q: If you test positive for COVID-19, will that later be labeled a 'pre-existing' condition insurance wise?
A: Under the Affordable Care Act, health insurance companies can't refuse to cover you or charge you more if you have a "pre-existing condition." Should the law change, it's certainly possible insurance companies will label COVID-19 a pre-existing condition, especially as stories grow about lingering effects of the virus.
Q: Are the people receiving state assistance such as food stamps, welfare, getting a stimulus check?
A: Yes. And the economic impact payment doesn't count as income nor is it taxable.
Q: Is there any information about the Special Olympics being canceled yet?
A: The national organization has canceled all events at least through May 31. But Special Olympics Iowa is planning Virtual Summer Games: "This event is open to everyone and is a safe way to compete against your friends and peers from across the state. Train and compete from home and come together virtually to celebrate everyone's successes with the 2020 Virtual Summer Games video." The video will debut May 21; go to www.soiowa.org/virtual-summer-games/ for details.
Q: What is the address of Iowa's attorney general?
A: Send mail to: Office of the Attorney General of Iowa, Hoover State Office Building, 1305 E. Walnut St., Des Moines IA 50319.
Q: Will "Big Brother" be delayed like "Survivor" is?
A: There's been no official announcement yet, as far as we can tell, but it seems likely.
Q: What beaches are now open in Florida?
A: The list is changing by the day — you can check the state tourism site at www.visitflorida.com for daily updates.
Q: What would be the penalty if a bar stayed open during the pandemic?
A: Businesses would be reminded of the governor's emergency proclamation, Black Hawk Sheriff Tony Thompson has said. After that, a business owner could be charged with violating an emergency proclamation per Iowa Code, which would be a misdemeanor criminal offense.
Q: How is the coronovirus tested? In the nose? Both nostrils?
A: Most tests involve a nasal swab in one nostril, but that swab has to reach about 4 inches into the nasal cavity in order to be accurate.
Q: With the official meeting at the EOC in Black Hawk County, why do they need so many people out there? Why can't they just do press releases?
A: While county officials have been working to provide more access and fewer people via Zoom meetings as of late, we are generally still attending in person in order to provide our own live coverage via our Facebook page, as well as be able to ask our many questions of officials in person. A press release would simply not be adequate.
Q: Is Canada or Mexico affected by COVID-19?
A: As of May 13, Canada reported 72,000 cases and 5,301 deaths from COVID-19, while Mexico reported 38,324 cases and 3,926 deaths. For comparison's sake, the U.S. has reported 1.42 million cases and 84,382 deaths.
Calls are taken on a special Courier phone line at 234-3566. Questions are answered by Courier staff and staff at the Waterloo Public Library.
Concerned about COVID-19?
Sign up now to get the most recent coronavirus headlines and other important local and national news sent to your email inbox daily.