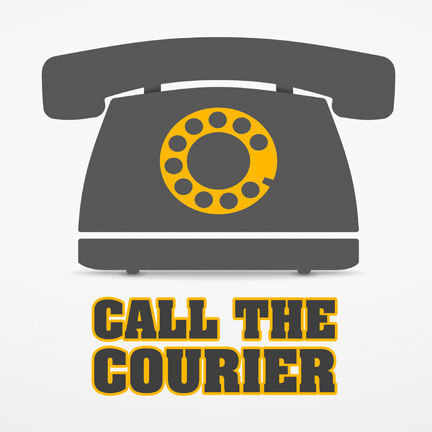 Q: Is the Relay For Life at Hawkeye Community College going to be canceled this summer?
A: Candy Nardini, event coordinator for Relay for Life, said this year's event is not canceled. "But because of COVID-19 it will be restructured to a virtual relay which will be on our American Cancer Society Relay For Life of Black Hawk County Facebook page and it will run Friday, June 19, from 6 to 9 p.m. We are still seeking donations, teams and sponsorship and we are still going to have some of the fun elements that we usually have at our relays with the exception that they will be online."
Q: According to the IRS, retirees don't have to do anything to get a stimulus check but you told someone in Call the Courier what they had to do to get one. Please fix it.
A: The Trump administration changed its guidance several times in the days immediately after the CARES Act was passed. At the time the answer was written the IRS was suggesting Social Security recipients who had not filed taxes log on to IRS.gov to provide their bank routing information. It now says that's unnecessary.
Q: I am having a hard time in giving my information to the IRS.gov website for my banking information so I can get my stimulus check. The website isn't taking the information. How can I get it done?
A: Keep trying. The IRS has updated its "Get My Payment" tool, and more people are getting through. Otherwise, you could be waiting for months as the money goes out in phases. The government can process roughly 5 million checks a week.
Q: Where is the government getting the money for the aid they are sending out?
A: It's borrowing it, pushing the national debt past $25 trillion to levels not seen since World War II. Ultimately, the taxpayers are on the hook to repay that debt.
Q: Is the Black Hawk Courthouse going to be open longer hours now to get caught up?
A: At the time this question was received, the Black Hawk County Board of Supervisors had not made any decision on when the courthouse would reopen for in-person public visitors. We will publish information on courthouse hours when that decision is made.
Q: Why are the golf courses in Waterloo still allowing people into the pro shops to conduct business, drink, eat, and purchase things?
A: Pro shops at the three Waterloo city-owned courses are only open for customers to pay for their greens fees, carts, and carryout food and beverages. No seating is provided inside the pro shops, and all food and beverage is to-go only. This complies with Gov. Kim Reynolds' proclamations related to COVID-19.
Q: Does the city have any trees on schedule to be cut down due to the ash borer bugs?
A: At the time this question was answered on May 11, the city of Waterloo did not have any ash trees scheduled to be cut down. The city previously cut down 4,600 ash trees in city right-of-way and public parks and golf courses due to the emerald ash borer infestation.
Calls are taken on a special Courier phone line at 234-3566. Questions are answered by Courier staff and staff at the Waterloo Public Library.
Concerned about COVID-19?
Sign up now to get the most recent coronavirus headlines and other important local and national news sent to your email inbox daily.