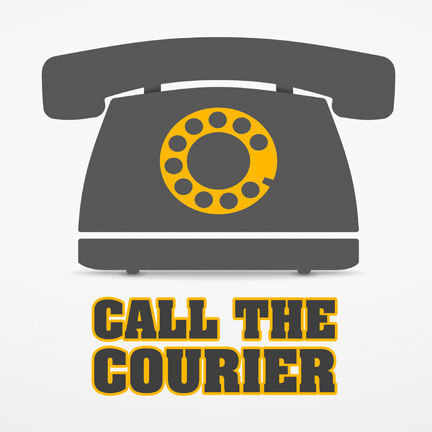 Q: How can I get my money back for a golf course season pass?
A: Call the Waterloo Leisure Services administration office at 291-4370 to discuss specific requests for refunds of golf season passes.
Q: How many miles is equal to one lap around Big Woods Lake in Cedar Falls?
A: It's about 1.8 miles around.
Q: What is Gov. Reynolds' middle name?
Q: Can you print the recipe for Ultimate Dirt Cake from the Mr. Food show?
24 chocolate sandwich cookies, finely crushed
3 tablespoons butter, melted
1 (8-ounce) package cream cheese, softened
1 cup peanut butter
1 cup confectioners' sugar
1 (8-ounce) container frozen whipped topping, thawed
1 (4-serving-size) package instant chocolate pudding mix
1 1/2 cups milk
Assorted gummy worms for garnish
1. Reserve 2 tablespoons cookie crumbs; place remaining cookie crumbs in a medium bowl. Add butter and mix well.
2. Press crumb mixture into bottom of a 9-inch springform pan. Chill until ready to use.
3. In a large bowl, beat cream cheese, peanut butter, and confectioners' sugar until creamy. Stir in whipped topping until completely mixed. Evenly spread over cookie crust.
4. In a large bowl, whisk pudding mix and milk until thickened. Spread over cream cheese layer. Sprinkle with reserved cookie crumbs and garnish with gummy worms.
5. Refrigerate 4 hours, or until ready to serve.
Q: I know someone who's son doesn't pay taxes because he doesn't make enough. What is the lowest you can make and not pay taxes?
A: For 2019 federal income taxes, the threshold at which a single person under age 65 must file is $12,200. What is the most you can make and not pay taxes is too complicated for this space. Many of America's top corporations pay no federal taxes for instances.
Q: Is it legal to serve alcohol as a takeout service?
A: It depends on the type of liquor license a business holds. We assume the caller might be referring to some bars and restaurants that normally cannot sell mixed drinks to go under state liquor laws. Gov. Kim Reynolds suspended that prohibition during the COVID-19 pandemic, which allowed restaurants and bars to sell to-go mixed drinks temporarily.
Q: Bontrager Park is full of odor and mess. When will the city clean it up?
A: City staff have met on site and will evaluate and make repairs as needed to the drainage tile system and pumps in the lower portion of Bontrager Park to eliminate standing water, said Waterloo Leisure Services Director Paul Huting.
Q: Is it legal to pick and remove mushrooms from local parks?
A: Yes. You can in Waterloo.
Q: Is it legal, on private property, to chop down a mature black walnut tree?
A: It is legal to remove a tree on private property in Waterloo. If a property owner hired someone to do so in Waterloo, it must be a licensed and insured tree service.
Calls are taken on a special Courier phone line at 234-3566. Questions are answered by Courier staff and staff at the Waterloo Public Library.
Concerned about COVID-19?
Sign up now to get the most recent coronavirus headlines and other important local and national news sent to your email inbox daily.