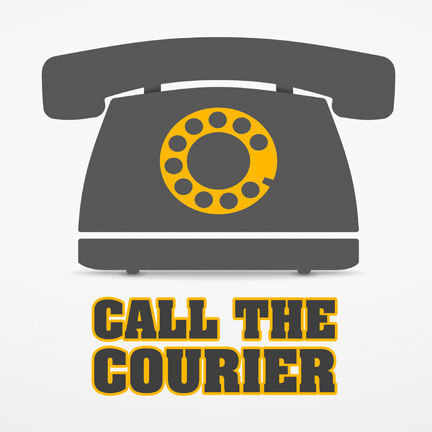 Q: Do we have registered voters that have died or moved? Who is responsible to clean up the books so we don't have voter fraud?
A: The election office keeps track of voter registration. The Black Hawk County Election Office tracks obituaries daily to cancel records of those who die. There also is a monthly process where voter records are matched with the Iowa Department of Public Health to cancel records of deaths, which may have not be listed in The Courier obituaries. IVoters is a statewide voter registration database, therefore anyone moving within Iowa gets pulled to their new county when they update their registration. The election office also gets cancellation notices from other states when a voter lists Iowa as their previous registration when registering to vote in another state. There also is a yearly "National Change of Address" process and cancellation of inactive records after two successive general elections. This is a partnership with the U.S. Postal Service.
Q: There's an article on Forbes.com titled "How some rich Americans are getting stimulus 'checks' averaging $1.7 million." Is this fake news? If not, why isn't this top headline news?
A: The CARES Act changed a 2017 tax law allowing Americans who earn $1 million or more annually to temporarily report tax losses they previously could not. A nonpartisan congressional body found those wealthy Americans each could reap a tax benefit of $1.7 million on average under the change. However, U.S. millionaires won't receive stimulus checks. Only workers who earn $75,000 annually or less (or families that make up to $150,000 annually) will receive one-time checks. Many features buried in the multi-trillion dollar stimulus bills are likely to receive more scrutiny in coming weeks.
Q: Do you think the reason that the virus is higher in Allamakee County is because all the people from Waterloo that have a cabin or trailer along the river come here every weekend with their families? Wisconsin put a stop to such things just across the river. Why don't we?
A: That is not something Gov. Kim Reynolds has imposed. In Wisconsin, travel to summer homes or cabins is not banned, but strongly discouraged.
Q: What happens when you donate your body for research? When you die, what is the process for it?
A: Donated bodies are used for medical research and training for surgeons and medical students. Most people do it through a teaching or research hospital. The University of Iowa Carver College of Medicine, for instance, has a deeded body program. They ask that you fill out a legal form and medical history to keep on file. For more information from the U of I, you can call (319) 335-7762 or check https://medicine.uiowa.edu/acb/dbpcontact. You can also call the National Family Services Desk, which operates a free body donation referral service at (800) 727-0700.
Q: Where is the closest Jersey Mike's sub shop?
A: The closest ones are in Des Moines, Clive and Davenport, according to the company.
Calls are taken on a special Courier phone line at 234-3566. Questions are answered by Courier staff and staff at the Waterloo Public Library.
Concerned about COVID-19?
Sign up now to get the most recent coronavirus headlines and other important local and national news sent to your email inbox daily.