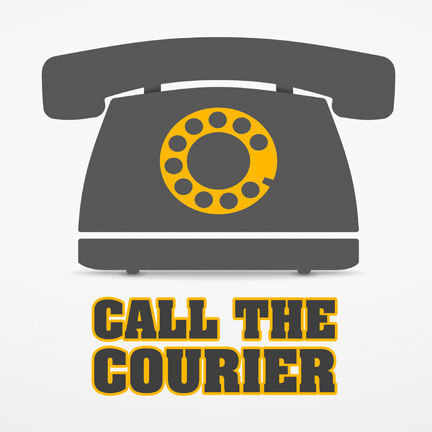 Q: How old are Carly Simon and James Taylor and when did they get a divorce?
A: Simon is 74, Taylor is 72, and they divorced in 1983.
Q: What was the date that Trump said he wanted to end all funding to the Iowa Public Television network?
A: His proposed 2021 budget calls for a near-end for funding for public media.
Q: I live south of Highway 20 in Waterloo. Typically we don't see a street sweeper this early. Have patterns changed or is this something to do with COVID-19?
A: Each year the street sweepers start the season in a different section of town, and this happens to be the area they started in this year, said Public Works Division Manager Randy Bennett.
Q: What does a golf cart need to have to legally drive on the streets?
A: The answer depends on where you live. Iowa Code section 321.247 authorizes cities to allow golf carts to operate on city streets, but not primary roadways, under certain conditions. They must be equipped with a slow moving vehicle sign and a bicycle safety flag and operate on the streets only from sunrise to sunset. The city of Waterloo has not adopted this code by ordinance so it is not legal to drive golf carts on city streets in Waterloo.
Q: Harold Youngblut is running for Iowa Senate. Is he going to drop his lawsuit against the wind turbines?
A: Youngblut's lawsuit was a challenge to the Black Hawk County Board of Adjustment approving a special permit for the large wind farm south of Waterloo. He said the circumstances surrounding the board's action provided some of the motivation for his decision to run for state senate. "I challenged the special use permit to give a voice to all of the rural families directly affected by the wind farm who oppose its construction as it stands to affect their health and their property rights, and I intend to see it through," Youngblut said.
Q: If your Social Security check is direct deposited, will the stimulus check also be direct deposited?
A: Yes. You don't have to do anything to receive the check.
Q: When Donald Trump took office how many N95 facemasks and ventilators were in reserve and how many were there when the outbreak happened?
A: As far as we could learn, the numbers when he took office and at the beginning of the outbreak are about the same. At the beginning of the coronavirus outbreak, the stockpile contained only about 12 million of the 3.5 billion N95 masks federal officials estimated the health-care system would need to fight this pandemic back in March. The Strategic National Stockpile distributed 85 million N95 respirators during the 2009 swine flu pandemic, along with millions of other protective masks, and those masks were never replenished. There were only 16,600 ventilators in the Strategic National Stockpile. The stockpile was meant as a bridge, with the expectation hospitals would have their own backup supplies. But with funding tight, many hospital systems have moved to a "just in time" supply system where they maintain few reserves.
Calls are taken on a special Courier phone line at 234-3566. Questions are answered by Courier staff and staff at the Waterloo Public
Concerned about COVID-19?
Sign up now to get the most recent coronavirus headlines and other important local and national news sent to your email inbox daily.