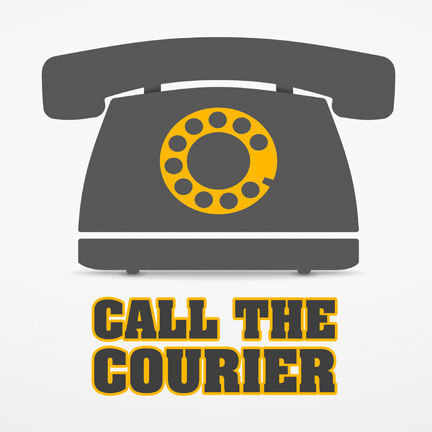 Q: Can you print the recipe for coconut pie?
A: Here's one from Betty Crocker:
1 cup flaked or shredded coconut
¼ cup butter or margarine, softened
Heat oven to 350°F. Grease 9-inch pie plate with shortening or cooking spray.
In medium bowl, stir all ingredients until blended. Pour into pie plate.
Bake 50 to 55 minutes or until golden brown and knife inserted in the center comes out clean. Cover and refrigerate any remaining pie.
Q: Why is Majestic Moon still having fish fries, and why is your paper promoting it?
You have free articles remaining.
A: We aren't. An ad on the fish fries has not run in our paper since March 12 and in the Pulse section since March 17.
Q: How old is Barbara Eden?
Q: With the coronavirus causing chaos everywhere in the world, will UNI still hold spring football classes/camp?
Q: When will Janesville repair or replace the old Highway 218 that goes through it?
A: We have forwarded your question several times to the city of Janesville and never got a response. Your best bet would be to try calling the mayor or a council member directly.
Q: Why are the traffic signals flashing at the Dubuque and Elk Run Road intersection?
Q: A motorist who led Waterloo police on a high-speed chase crashed into an electrical box for the signals, which needs to be repaired.
Q: On March 18 there is a plane coming in from St. Petersburg, Fla., through Allegiant that is bringing a group of snowbirds home. All incoming people on flights should automatically be quarantined. They already don't test people here in Black Hawk so how can we expect them to test these people?
A: Coronavirus is present in every U.S. state and is already in Black Hawk County. The federal government has not put travel restrictions on domestic U.S. flights and people exiting planes are not being tested for COVID-19 at this time.
Q: Who owns Fox Meadow senior housing on Central in Evansdale and what is their telephone number?
A: It is owned by J.P. Star Housing Cooperative. We could find no phone listing for the organization, but it can be reached by mail at 10537 N. Route 52; Dubuque, IA 52001. Fox Meadow is managed by Horizon Management Services, which can be reached by calling (608) 354-0900.
Q: What is the background of the Black Hawk County health director?
A: Nafissa Cisse Egbuonye earned a doctorate degree in public health education from Texas A&M University, where she had been working in education and research before coming to Black Hawk County in 2016. She also holds a master's degree in public health promotion and an undergraduate degree in public administration, both from San Diego State University. Egbuonye was born in Niger but raised in Illinois and then College Station, Texas, where her parents worked as college professors.
Calls are taken on a special Courier phone line at 234-3566. Questions are answered by Courier staff and staff at the Waterloo Public Library.
Be the first to know
Get local news delivered to your inbox!