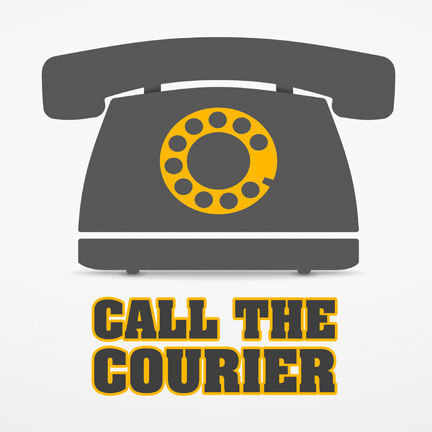 Q: I live on Wren Road, and several times a month I get mailed delivered two or three times a day — sometimes early in the morning, sometimes in the evening. Why is this?
A: No, the postman doesn't normally ring twice. However, on heavy days, especially around the holidays, USPS may need to send out dedicated parcel runs.
Q: Why does the city of Waterloo keep giving tax breaks for new businesses but raise taxes for us property owners?
A: Waterloo, like most other cities its size, provides property tax breaks to attract new development. The argument in favor of those incentives is that the city still gets some new taxes from a business locating in Waterloo that it wouldn't get if the business went to another city. If Waterloo doesn't generate new taxes from new development, the increasing cost of providing government services falls entirely on existing taxpayers.
Q: Who is responsible for tearing up the area at the west end of Denver? Who can we call with our concerns about wildlife and erosion?
A: The Iowa Department of Transportation is working to keep that area clean. Those with questions can contact the highway maintenance supervisor Jason Dighton in Waverly by calling (319) 352-1045.
Q: Can the coronavirus attach itself on products from China?
A: Researchers do not yet have definitive data on how long the new coronavirus can survive on surfaces, but based on data from other coronaviruses, it may be for up to two days at room temperatures. That makes it extremely unlikely the virus can be transmitted by contact with products shipped from China to the United States.
Q: How many debates as Tom Steyer been in?
You have free articles remaining.
A: Steyer appeared in nine of 10 Democratic debates held before he dropped out of the race Feb. 29. He was on the stage Feb. 25 in South Carolina after failing to qualify for a debate in Las Vegas on Feb. 19.
Q: I couldn't find the editorial page in Feb. 26 paper. Is this being done on purpose? Why?
A: Good observation. There was no opinion page that day. We are experimenting with different configurations in our paper and on that particular day to make things work, we omitted the opinion page. We do not plan to make it standard practice.
Q: How old is William Shatner?
A: He was born March 22, 1931, making him 88 years old for now.
Q: Where do CFU and UNI dispose of their coal ash?
A: "Cedar Falls Utilities produces very little coal ash locally, as the Streeter Station power plant primarily runs on natural gas," said Mollie Strouse, CFU's marketing manager. "When coal ash is produced, it is disposed of at a landfill in Mitchellville, Iowa." A spokesperson from the University of Northern Iowa did not respond to the question.
Q: What trade at Cedar Falls Utilities makes $44/hour?
A: According to a list of positions included in the Cedar Falls Utilities' initial bargaining proposal, line crew leader currently makes an hourly wage of $44.48.
Calls are taken on a special Courier phone line at 234-3566. Questions are answered by Courier staff and staff at the Waterloo Public Library.
Be the first to know
Get local news delivered to your inbox!