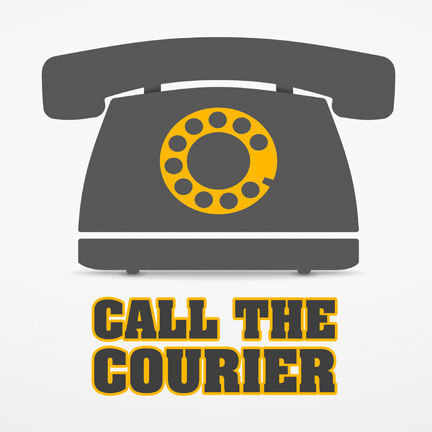 Q: How old is Gov. Kim Reynolds?
A: Iowa Gov. Kim Reynolds was born born Aug. 4, 1959, making her 60 years old.
Q: How many people died of the Ebola epidemic compared to what is going on with the coronavirus?
A: A total of 28,616 cases of Ebola and 11,310 deaths were reported in Guinea, Liberia, and Sierra Leone in 2014-15. There were an additional 36 cases and 15 deaths outside of those three countries, with two cases — both nurses — in the U.S., neither fatal. As of March 14, there had been 145,000 cases of coronavirus worldwide, with 5,415 deaths. There have been 2,175 U.S. cases, with 48 deaths.
Q: Why were stop lights put at Osage and Dubuque?
A: The Iowa Department of Transportation paid for the traffic signal project because there had been a number of severe T-bone crashes there.
Q: Could you tell me how many educators/administrators attended the Mark Bush's Iowa Safe Schools Professional Development and when/where that was?
A: There were 28 people at the training held at the administration building on Feb. 12 as part of a monthly meeting, according to Janelle Darst, director of communications and community relations with the Cedar Falls Community School District. It was the first time this training has been held for the group.
Q: What is being done to monitor the drugs that are imported from China? Especially since the inspectors were pulled out of China?
A: The Food and Drug Administration pulled inspectors from China due to the coronavirus. FDA Commissioner Stephen Hahn said the agency can still monitor China-made products through testing, records requests and import bans that forbid products from entering the U.S.
Q: How many heart attacks has Bernie Sanders had in his lifetime?
A: According to a health summary released by his campaign, only one, the heart attack Sanders suffered Oct. 1.
Q: Where can you send money to Joe Biden?
A: Make checks payable to "Biden for President" and send to: Biden for President, PO Box 58174, Philadelphia, PA 19102. The easiest way to contribute is online. Just search for "Joe Biden" and the link for Biden's official campaign website should be the top result. The site offers many ways to donate.
Q: Veterinarians have been treating cattle for coronavirus for years. Would that vaccine work in humans too?
A: No. There are many varieties of coronavirus, and COVID-19 is a novel strain that will require a vaccine specifically targeting its genetic makeup. National Institute of Allergy and Infectious Diseases Director Anthony Fauci told U.S. senators "it will take at least a year and a half to have a vaccine we can use." Experts say it can take up to five years to get a safe vaccine to market.
Q: Did the ICON Lounge ever open up in downtown Waterloo? Did they get financial help from the city?
A: Yes, ICON opened, but is now closed. No, it did not receive financial assistance from the city government.
Calls are taken on a special Courier phone line at 234-3566. Questions are answered by Courier staff and staff at the Waterloo Public Library.