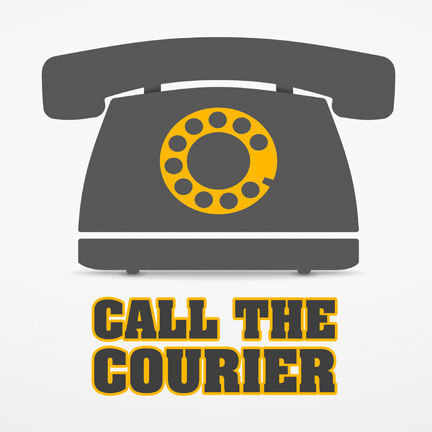 Q: Why is at the closing bell for the stock market do they clap even if they have a drop?
A: According to Jack Turner of @TheBinaryAdvisor.com, "the outburst of emotion after the closing bell epitomizes how thrilling, emotional and energetic every single session is at NYSE, showing the compelling side of trading." The clapping is a celebration of capitalism and the camaraderie among traders, even on days when most have lost money.
Q: Is Basal pizza open still on Fourth Street?
Q: Why would you take up a third of the Call The Courier section for song lyrics?
A: We try to answer as many questions as we can; a surprising number of them are from people trying to remember a song.
Q: Where is Ally Crutcher from KWWL?
You have free articles remaining.
A: She announced at the end of December that she was moving back to Texas.
Q: Is it true that daylight saving time can cause heart attacks and strokes?
A: Some information from the American Heart Association: "Researchers say when daylight saving time returns, it brings with it a higher chance of having a stroke or heart attack. ... The risk of having a stroke goes up 8% during the first two days after the beginning of daylight saving time, according to one Finnish study. In Sweden, researchers found an average 6.7% greater risk of heart attack in the three days after the spring change. Inspired by that finding, a group of U.S. researchers conducted their own study and determined that heart attack risk jumped 24% the Monday after switching over to daylight saving time. That risk then tapered off over the remainder of the week."
Q: Are there any plans to repave the intersection at First Street and Hudson Road in Cedar Falls?
A: This intersection will be reconstructed in 2021 as part of the West First Street reconstruction project, according to Cedar Falls officials.
Q: How long can you wear the mask for prevention of the coronavirus before you have to throw it away?
A: If you are healthy and not coughing or sneezing, you should only wear a mask when caring for a person with suspected COVID-19 coronavirus, according to the World Health Organization. If it's a single-use mask, that means once you've used it for the day — or if it gets damp — dispose of it. The best way to prevent the spread of coronavirus, or any respiratory virus like influenza, is frequent hand washing with soap, covering your cough and staying home and away from people when you're sick, according to the Centers for Disease Control and Prevention.
Q: On the Sunday front page story, how was it possible for a 12-year-old Burmese child permitted to come to our country without other family members?
A: We never said she came without family members. She simply didn't arrive with her mother and younger siblings, who were left behind in the refugee camp.
Calls are taken on a special Courier phone line at 234-3566. Questions are answered by Courier staff and staff at the Waterloo Public Library.
Be the first to know
Get local news delivered to your inbox!