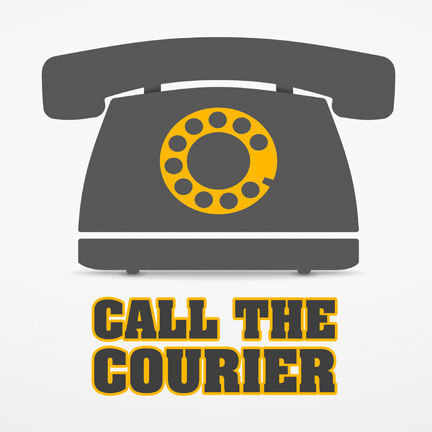 Q: Where can I find a phone book with landline phone numbers in it?
A: Try calling (866) 329-7118 or go to Dexknows.com to order one.
Q: I learned roundabouts started in England. Are they made to slow down traffic or just help against traffic accidents?
A: Both — the U.S. Department of Transportation says the slower speeds lead to increased safety and fewer accidents, as well as improving traffic flow.
Q: Is NBC's Savannah Guthrie married? If so, why doesn't she wear her wedding ring?
A: She is married. We've seen recent photos of her with a ring on; we can't find if there's some reason she doesn't wear it on every show.
Q: Are the symptoms of the coronavirus respiratory and the stomach, or just one?
A: Novel coronavirus, also known specifically as COVID-19, is a respiratory illness. Symptoms can include fever, cough and shortness of breath, according to the Iowa Department of Public Health. Currently, the biggest risk of catching it is recent travel to China, South Korea, the Mideast and Italy. If you have recently traveled to China and feel sick with fever, cough or difficulty breathing you should seek medical care right away, the IDPH says — but before you go to a health care office, call ahead and tell them about your travel and your symptoms. "Right now, influenza is a much bigger threat to Iowans," the IDPH states on its website.
You have free articles remaining.
Q: Can you take your water to be tested to see if your water softener is working like it should?
A: Yes. There are a couple of water testing companies in the Cedar Valley. A cheaper option is to get a test kit from a local home improvement store. Cheaper yet is to fill a clear, clean water bottle about one third with water and add a few drops of soap free of dyes, perfumes and detergents. Shake the bottle vigorously. If the water is clear and has a lot of bubbles, it is soft. If the water is cloudy and has few bubbles, it most likely has a hardness problem.
Q: I moved here from Ames. I have questions on what I can put in the recycle bin.
A: Information about both the curbside and the drop-off recycling programs is available under the sanitation page of the city's website at www.cityofwaterlooiowa.com. The curbside bin comes with a brochure explaining what is allowed. If you don't have access to the internet you can also call the sanitation department at 291-4455 with questions.
Q: Where is the new $5 store going to be located in Waterloo?
A: A Five Below store is expected to open in the former Dress Barn location at 1419 Flammang Drive.
Q: If budget money for the Department of Public Health hasn't filled a job position, wouldn't that money go back to the budget? Where does it go?
A: Any general fund taxpayer support the Black Hawk County Health Department receives is returned to the general fund balance at the end of the fiscal year if it is not spent. The Board of Health does have the authority, if it doesn't fill a position, to spend the money on something else before the end of the fiscal year.
Calls are taken on a special Courier phone line at 234-3566. Questions are answered by Courier staff and staff at the Waterloo Public
Be the first to know
Get local news delivered to your inbox!