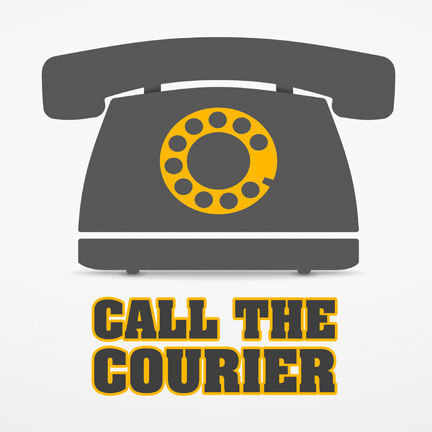 Q: Can you publish the Ember days for this year in The Courier?
A: According to the Farmer's Almanac:
Lenten Ember Days – March: 4, 6, and 7.
Summer Ember Days – June 3, 5, and 6.
Fall Ember Days: September 16, 18, and 19.
Advent Ember Days: December 16, 18, and 19.
Q: Is it true that the United States and Liberia are the only two countries in the world that don't guarantee universal health care?
A: No. But the U.S. is the only one among what are classified as "highly developed" countries. As the Economist put it in a report, "America remains an outlier in health-care provision. It has some of the best hospitals in the world, but it is also the only large rich country without universal health coverage."
Q: How did Bernie Sanders avoid the Vietnam War draft?
A: U.S. Sen. Bernie Sanders applied for "conscientious objector" status when he was a student because "I very strongly disagreed with the war in Vietnam and I would have not fought in that war," Sanders told the Des Moines Register in 2015. He didn't receive it, but when his number was finally called, Sanders was "too old" to be drafted, according to an Army Times article from 2015.
Q: What qualifications do you need to be a magistrate in Iowa?
A: According to the Iowa Code, magistrates must be residents of either the county they serve or a contiguous county; must be attorneys licensed to practice law in the state; must be younger than age 72; and they must file a certified application form with the chairperson of the nomination committee.
You have free articles remaining.
Q: Gibbs' dad looks so familiar on "NCIS." Who is he?
A: Actor Ralph Waite played Jackson Gibbs. He had a long career, but was probably best known as John Walton Sr. on "The Waltons."
Q: Rudy Giuliani's son is evidently employed by the U.S. government. What is his job and salary?
A: Andrew Giuliani is a public liaison assistant to President Trump. His salary is $90,700.
Q: The University of Iowa is ending its power plant operation and leasing it to a French company. If they are getting rid of coal, what will the new energy source be?
A: According to the university, the plan calls for use of a diverse blend of biomass fuels, including oat hulls, energy pellets and miscanthus grass.
Q: How do I contact Tom Steyer?
Q: What is the difference between a weather warning and weather advisory?
A: The National Weather Service issues watches, advisories and warnings. A watch is issued in advance of a storm, indicating the risk of a hazardous weather event (at least 50% chance of occurring), but the timing, location and occurrence is still uncertain. This is intended to give people time to make plans to stay safe. An advisory means conditions may pose a significant inconvenience, and if precautions are not taken could lead to situations that threaten life or property. A warning indicates the weather is already taking place or is likely to occur.
Calls are taken on a special Courier phone line at 234-3566. Questions are answered by Courier staff and staff at the Waterloo Public Library.
Be the first to know
Get local news delivered to your inbox!