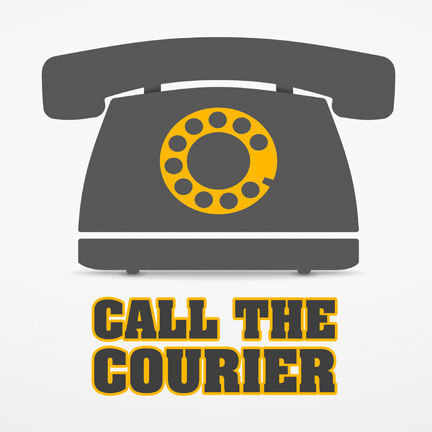 Q: I purchased a Tracfone online. Is there anyone in the Cedar Valley area who can help me with issues I am having with it?
A: We checked with Tracfone customer service. There are no dedicated Tracfone stores in the area. They do have a special line set up to help older customers — that might be the best option. They suggest calling (800) 867-7183 between 7 and 10:45 a.m. weekdays, and use a landline if possible so you can have your cellphone in hand.
Q: How is Alex Trebek doing?
A: Trebek said in a January interview he is still battling pancreatic cancer and has "good days and bad days."
Q: Why weren't the comics in the March 2 e-edition of the newspaper?
A: They were inadvertently omitted by our regional design center. We notified them and the comics were inserted in the e-edition the next day.
Q: With a cold you can get better and get it in another month or so. How about the coronavirus? Once you get it, can you keep getting it later down the road?
A: What we think of as the common cold is actually one of more than 200 viruses that act basically the same way — runny nose, stuffed sinuses, coughing. The most common cold virus is rhinovirus, thought to be responsible for about 40% of all colds, according to WebMD, while RSV and parainfluenza viruses cause about 20% and coronaviruses cause another 20%. This new kind of coronavirus, COVID-19, which can include fever and shortness of breath among its symptoms, is obviously more serious than its cousins. But like all viruses, once you fight it off, your body has developed antibodies to protect itself from getting it again. So if you're sick again, it's likely that you just haven't finished fighting off your last one — or that you've been unlucky enough to catch a completely different cold virus.
Q: How can Trump run as a Democrat and then switch, run for president as a Republican and win as president?
A: Many politicians have switched parties over the years, including onetime Democratic presidential hopeful Mike Bloomberg, who ran as a Republican to be elected New York City mayor.
Q: Sen. Chuck Grassley is working on a bipartisan plan to lower prescription prices. Who are the Democrats that are a part of that plan?
A: The co-sponsor of Sen. Charles's Grassley's Prescription Drug Pricing Reduction Act is Sen. Ron Wyden, D-Oregon. The bill passed the Senate Finance Committee by a vote of 19-9. Every Democrat voted for the bill, but most of the Republicans, with the exception of Grassley and a few others, voted against it.
Q: I read the Call The Courier, and I notice snarky replies to any Trump questions. Why is that? Biased much?
A: We're not sure which answers you considered snarky, so it's a hard question to answer. We have noticed any criticism of the president, even straightforward accounts of things he has said and done that make him look bad, are considered biased by his supporters. We do try to answer serious questions with serious answers. We save the snark for questions that seem a little goofy.
Calls are taken on a special Courier phone line at 234-3566. Questions are answered by Courier staff and staff at the Waterloo Public Library.
Be the first to know
Get local news delivered to your inbox!