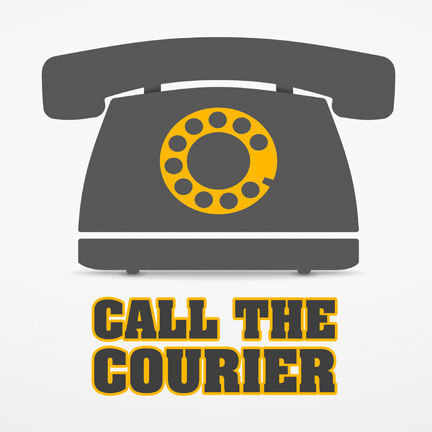 Q: Regarding the DOJ Washington article on page 4 of the Feb. 11 Courier. Why didn't you put it on the front page?
A: In the Feb. 12 Courier there was only one national story on A1 — the New Hampshire primary — which we considered a bigger story in the wake of the Iowa caucuses just a week earlier. As is always our policy, we prioritized local news, such as a double murder in Waterloo, over national events.
Q: How can I get the corporate McDonalds number so I can call to ask why Fox news is always on?
A: Try calling corporate customer service at (800) 244-6227.
Q: Do you need a REAL ID to fly within the US? If so, how long does it take to get one of those?
A: According to the Transportation Security Administration: "Beginning Oct. 1, 2020, if you plan to use your state-issued ID or license to fly within the U.S., make sure it is REAL ID compliant." It doesn't take long. Here's what the Iowa DOT told us last fall: You need "the same type of documents that you needed to bring when you got your license or ID for the first time. You need one document that proves your identity and date of birth (typically a certified birth certificate or passport), a document that proves your Social Security number (typically a Social Security card or W-2 form) or immigration number for persons authorized to be present in the United States but not issued a Social Security number, and two documents that reflect the Iowa address where you live (like utility bills, insurance cards, etc). To build a customized list of documents you need to bring with you to obtain a REAL ID, visit https://iowadot.gov/mvd/realid/success.aspx."
You have free articles remaining.
Q: Did Abby Huntsman leave "The View"?
A: Yes, she recently left the show to work on her father's gubernatorial race in Utah. She also had complained in the past about a troubled culture at the show and recent tensions between her and co-host Meghan McCain.
Q: What is the address to send postal mail to Sen. Joni Ernst?
A: Send mail to her at 730 Hart Senate Office Building, Washington, D.C., 20510.
Q: What is the meaning of Sadie Hawkins Day and when is it?
A: According to the Old Farmers Almanac: "On Nov. 15, 1937, cartoonist Al Capp, creator of the "Li'l Abner" comic strip, introduced the idea of a day in fictitious Dogpatch, USA, when all unmarried ladies, including the character Sadie Hawkins, could pursue their men. If the men were caught, marriage was unavoidable. The idea took off in real life in November 1938, when the first recorded "girls-ask-boys" Sadie Hawkins Day dance was held. In 1939, Life magazine reported that more than 200 colleges had held Sadie Hawkins Day events. Although it had not been his intention, after the Sadie Hawkins Day debut and subsequent popularity with his readers, Capp included the event in his comic strip every November. The date of Sadie Hawkins Day events can vary. The Almanac uses the first Saturday in November."
Calls are taken on a special Courier phone line at 234-3566. Questions are answered by Courier staff and staff at the Waterloo Public Library.
Be the first to know
Get local news delivered to your inbox!