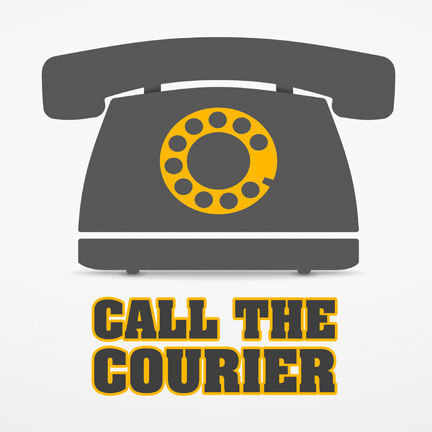 Q. Why is the Crossroads mall so empty? Do they plan on demolishing?
A. Shopping malls across the country are struggling with vacancy rates because retail stores are folding as they lose business to online sales. There are no current plans to demolish the building.
Q. What is Mr. Food's recipe for Chicken Salad bake?
3 cups chopped cooked chicken
2 celery stalks, chopped
1 small onion, finely chopped
1 (2-ounce) jar chopped pimientos
1 (10-3/4-ounce) can cream of chicken soup
1/3 cup mayonnaise
3/4 cup (3-ounces) shredded Cheddar cheese
3/4 cup crushed potato chips
1. Preheat oven to 425 degrees F.
2. In a large bowl, combine chicken, celery, onion, pimientos, soup, and mayonnaise; mix well and pour into an 8-inch square baking dish. Sprinkle with cheese and potato chips.
3. Bake 20 minutes, or until heated through.
Q. Is Goodwill still closed for accepting donations?
A. The Goodwill Industries of Northeast Iowa thrift stores are open and accepting donations.
Q. If they allow adult softball in the complex, how are they going to enforce the 6-foot rule?
A. Waterloo Softball is using "return to play guidelines" provided by Waterloo Leisure Services and Iowa USA Softball to keep players and fans safe at Hoing-Rice Complex, said association president Jake Schaefer. Modified team dugout areas as well as additional signage and markings on the ground will aid visitors in the practice of social distancing between different household units and accepting personal responsibility for public health guidelines while visiting the complex.
Q. Did Bath and Body Works leave Crossroads Mall?
A. We can't answer this yet. Bath and Body Works announced in May that it was closing 50 locations nationwide but has not identified which stores will be shuttered.
Q. Will U.S. Highway 218 between La Porte City and Vinton be receiving a final coat of asphalt this construction season?
A. No work is scheduled for U.S. 218 from Vinton to La Porte City, according to the Iowa Department of Transportation. The slurry seal that was placed recently is the finished surface and will be for the foreseeable future.
Q. Are the weigh stations on I-380 closed due to coronavirus?
A. The weigh stations are not officially closed. During the pandemic, officers have been assisting with other missions related to COVID-19 and working on patrol. Over the next few weeks you will start seeing staff working the weigh stations across Iowa.
Q: Sunday's Sudoku needs a solution printed. Thank you.
A: There were two Sudoku puzzles in the May 24 Courier on pages E9 and E10. Perhaps the caller missed one.
Q. The post office told me the food drive is canceled this year. The Food Bank says it's postponed. Which one is it?
A. As of May 29, the National Association of Letter Carriers was hoping to reschedule the Stamp Out Hunger Food Drive, originally slated for May 9, later in 2020. No date has been set, and the event could be canceled depending on the COVID-19 situation.
Calls are taken on a special Courier phone line at 234-3566. Questions are answered by Courier staff and staff at the Waterloo Public Library.
Concerned about COVID-19?
Sign up now to get the most recent coronavirus headlines and other important local and national news sent to your email inbox daily.