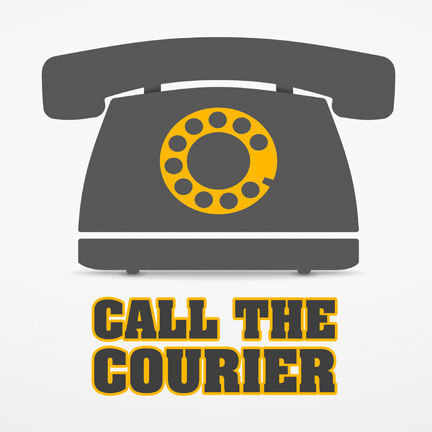 Q: How many people nationwide have died from the flu since the coronavirus outbreak?
A: New research shows counted deaths from COVID-19 in mid-April were about 20 times greater than seasonal influenza counted deaths recorded during peak weeks of the past seven flu seasons. The U.S. passed the 100,000-death mark on May 27.
Q: The History channel has been doing a series on Ulysses Grant. Did that era use dog tags for identification?
A: No, metal ID tags were first used in 1906, according to history sites.
Q: Who would I call to check and see why the state of Iowa is not using John Deere equipment on their construction projects?
A: We'll suggest the Department of Administrative Service — they are in charge of bidding and procurement. Call (515) 242-5120 or email CustServ.DAS@iowa.gov.
Q: Is there any place in the Cedar Valley we can get our pillows cleaned?
A: If they're feather pillows, dry cleaners will often clean them — we know Varsity Cleaners offers that service. If they are foam pillows, you can usually put those in the washing machine.
Q: Where can I dispose of two old TVs? Can I throw them in a Dumpster?
A: The Black Hawk County Solid Waste Management Commission urges people to try to recycle them and keep heavy metals out of landfills. They suggest checking with Best Buy in Waterloo (833-9261) about its recycling program. Otherwise, "The Cedar Falls Transfer Station accepts electronics for recycling for a fee and safely recycles them through Midwest Electronic Recovery in Walford, Iowa. A-Line Iron and Metals is certified to accept electronic materials for recycling. … Twice per year, the Black Hawk County Solid Waste Management Commission subsidizes household toxic materials and electronics recycling drop-off events. Both events are open to all Black Hawk County residents to get rid of approved items from their homes and garages. The Spring Drop-off Event is hosted at a City of Waterloo site. The Fall Drop-off Event is hosted at a City of Cedar Falls site."
Q: Does Waterloo still have the burn ban? Seems like all my neighbors burn after cleaning up their yards.
A: Yes. It is illegal in Waterloo to burn leaves and yard waste.
Q: What year was Grant school torn down?
A: Courier archives show the demolition began on the then 88-year-old landmark at Sumner and Mobile streets in July 2002.
Q: How old is Donny Osmond?
Q: What were the dates the after-hours bar on Jefferson was open and who were the owners?
A: There were several after-hours clubs on Jefferson Street starting in 2007. The last one, Insomnia After Hours, closed four years ago, but we couldn't find an exact date or ownership information.
Q: Who can I talk to in the city of Waterloo to report a local landlord in Waterloo?
A: Rental properties in Waterloo are inspected through the building department by Barry Stratton. If your issue involves a lease disagreement and not the condition of a rental property you likely would need to consult an attorney.
Calls are taken on a special Courier phone line at 234-3566. Questions are answered by Courier staff and staff at the Waterloo Public Library.
Concerned about COVID-19?
Sign up now to get the most recent coronavirus headlines and other important local and national news sent to your email inbox daily.