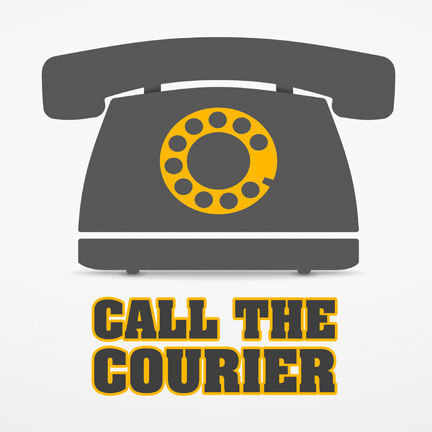 Q: Is the Waterloo School district going to reschedule graduation and prom?
A: Waterloo Schools held a virtual ceremony for East, West and Expo high schools, each including a compilation of videos and photos submitted by families. The event aired June 1 on the district's Mediacom channel, as well as YouTube and Facebook. An in-person graduation celebration will be planned for later this summer, if possible. The district has had discussions regarding prom, but there are no plans to hold prom at this time, said Waterloo Schools spokesperson Tara Thomas.
Q: Would Waterloo consider giving money to places like Dillards that are leaving?
A: This is a hypothetical question. Without knowing how much money the city would give and what it would get in return, it is impossible to ask the seven council members in charge of making such a decision how they would vote on the issue. In practice, the city of Waterloo provides land, property tax rebates and sometimes grants to businesses that are expanding or building new structures. The idea behind those incentives is that the project adds property tax base and generates new taxes which theoretically pay back the incentives provided. Paying Dillards to stay in business would not add any new taxable value.
Q: Did Bea Arthur ever win an Oscar, Emmy or Tony award?
A: She was an Emmy and Tony winner — no Oscar.
Q: Does Waterloo still offer the rain barrels for sale?
Q: Who owns the most expensive house in Waterloo, Cedar Falls, Evansdale area?
A: A computer query of Black Hawk County Assessor's Office records indicates a house at 100 Shelley Lane in Cedar Falls, owned by Sshar Afzal and Mahjabeen Haye, appears to have the highest assessed value of any single-family dwelling in the county. The house is assessed at $1,424,050 and the lot is valued at $168,580.
Q: Will there be a tunnel under the road from the Lost Island Theme Park to get to the waterpark?
A: No, there will be a new trail along Shaulis Road from Hess Road to U.S. Highway 218 and new signals at the entrance to the theme park to facilitate pedestrians getting across Shaulis Road.
Q: There is a bridge on Hammond Avenue that is closed. When will it be open?
A: The city is working through property acquisitions. Once those are completed, the project will move to letting and construction sometime in the summer/fall of 2020.
Q: What number do you call when you know there is illegal burning happening in Waterloo?
A: You can call 291-2683, which is the non-emergency fire dispatch number. Waterloo Fire Rescue encourages residents to inform their neighbors when they are having a recreational fire to avoid having trucks dispatched for legal recreational fires.
Q: Who is our lieutenant governor?
A: Adam Gregg has served as the 47th lieutenant governor of Iowa since 2019. He served as acting lieutenant governor from 2017 to 2019. He previously served as public defender of Iowa, appointed Dec. 8, 2014, after losing the November 2014 race for attorney general of Iowa to Democrat Tom Miller.
Calls are taken on a special Courier phone line at 234-3566. Questions are answered by Courier staff and staff at the Waterloo Public Library.
Concerned about COVID-19?
Sign up now to get the most recent coronavirus headlines and other important local and national news sent to your email inbox daily.