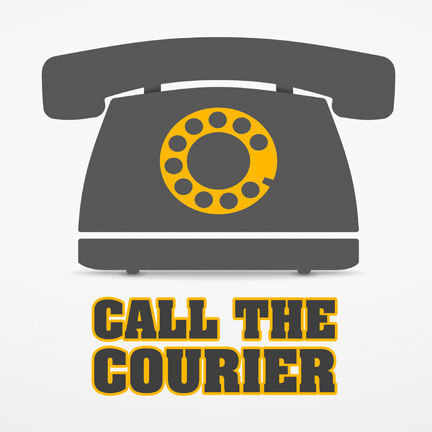 Q: What are the addresses and phone numbers for local Democrat and Republican offices?
A: The Black Hawk County Democrats are 307 E. Fourth St., Waterloo 50703; phone number is (319) 236-2992. The Black Hawk County Republicans are at 910 Decathlon Drive, Waterloo 50701; phone number is (319) 233-2183.
Q: What is the mailing address for Governor Reynolds?
A: Send mail to her at the Office of the Governor, Iowa State Capitol, 1007 E. Grand Ave. No. 101, Des Moines 50319.
Q: What was the height of the Three Stooges, Moe, Larry, Curly? They appear not very tall.
A: You're right. Fan websites say Moe was about 5 feet 3 inches tall, Larry was about 5 feet 4 inches, and Curly was about 5 feet 5 inches.
Q: Is Dean Stockwell still alive?
Q: What can be done with old outdated encyclopedias? Where can you dispose of them?
A: The Black Hawk County Landfill accepts encyclopedias for the regular disposal fee. We are not aware of any organizations interested in donations of outdated encyclopedias. The paper is recyclable in Waterloo's recycling program but only if you are willing to cut the pages out. You can't just tear the covers off because the glue and binding material left on pages can damage the recycling firm's shredder.
Q: Will the proposed upgrade to Shaulis Road be completed in conjunction with the new theme park being built by the Bertches?
A: The plan is to have the road improvements complete before the Lost Island Theme Park opens in 2022.
Q: What cities issue bike licenses?
A: We were unable to find an exhaustive list of cities that require bicycle licenses and it would be monumentally time-consuming to contact every city in the country, or even Iowa, to ask. Dubuque requires those riding bicycles in the city to buy a license. Many cities, including Des Moines, Cedar Rapids, Davenport and Iowa City, have an optional registration program for bicycles, which is geared around helping someone get a bike back when it is stolen.
Q: The city of Evansdale will hold a citywide garage sale. How will they handle the crowds?
A: The City Council voted to keep everything on as planned, leaving it up to home owners and shoppers on whether they wish to participate. The city provides a map of locations but it is up to those holding the sales and those attending to set up social distancing measures, if any.
Q: Are garage sales legal under the pandemic? Are there restrictions?
A: There are no statewide prohibitions on garage sales related to COVID-19.
Q: To ride the city bus, do you have to wear a face mask?
A: The fixed route service does not require passengers to wear face masks, but it is highly encouraged along with social distancing on the buses.
Q: I live in Elk Run Heights. My tap water smells. What can be done about that?
A: If a resident has questions about their water call City Hall at (319) 232-0020 and the city can schedule a time for the water operator to come over and test it.
Calls are taken on a special Courier phone line at 234-3566. Questions are answered by Courier staff and staff at the Waterloo Public Library.
Concerned about COVID-19?
Sign up now to get the most recent coronavirus headlines and other important local and national news sent to your email inbox daily.