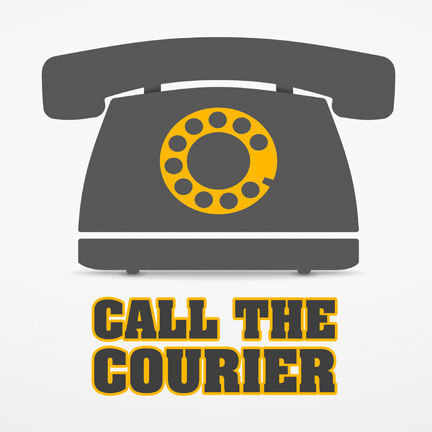 Q: Why were the maintenance workers for the Waterloo School Districts all out mowing Saturday? I am sure they were getting overtime pay for doing so when they could have just as well done it during the week.
A: Maintenance staff lost mowing days last week due to the rain, so they mowed Saturday. They were not over 40 hours for the week and were paid straight time, according to the district.
Q: Are the Waterloo Schools still accepting the Hy-Vee sales receipts? Is that program in existence for the schools to get a percentage of sales. If so, how can we send our receipts now?
A: We could not get a definite answer from Hy-Vee, "but at this time our district is not able to accommodate receipt collections so we have encouraged people saving them to hang onto them until restrictions are lifted and they can hopefully be turned in at the buildings," said Tara Thomas, spokesperson for Waterloo Schools.
Q: Since the disinfecting wipes are so hard to purchase, can we use them more than once?
A: Experts say you are liable to spread more germs than you kill if you try that.
Q: In May 29 paper, I read the obituary of Cameron Jensen, 9. Could you give us an idea of what happened to him?
A: He was struck and killed while riding his bicycle in the city of Russell, Iowa, according to the Iowa State Patrol.
Q: Why on Earth do you keep printing recipes in the Call The Courier?
A: Some people dislike it, we know. But other people love them — recipes requests are among the most frequent calls we receive. And plenty of readers still don't have internet access at home to search for them.
Q: Where did Eileen Loan go?
A: She recently posted on Facebook: "Well, kids. I am done being a broadcast meteorologist. ... It is time to move to something else. I want to spend more time with all the garden projects that I am involved in: Vinton Youth Garden, Old School Produce Partners Giving Garden, Vinton-Shellsburg Farm to School, as well as the Urbana Farmers' Market. ... I have a part-time job at Cedar River Garden Center in Palo. I get to work outside... I get to work around plants... and I get to talk to people. And, when it rains or storms, I get sent home... I don't have to race into work! Sounds perfect to me!"
Q: Can you print the recipe for the chicken salad bake from Mr. Food?
3 cups chopped cooked chicken
2 celery stalks, chopped
1 small onion, finely chopped
1 (2-ounce) jar chopped pimientos
1 (10-3/4-ounce) can cream of chicken soup
1/3 cup mayonnaise
3/4 cup (3-ounces) shredded cheddar cheese
3/4 cup crushed potato chips
1. Preheat oven to 425 degrees F.
2. In a large bowl, combine chicken, celery, onion, pimientos, soup, and mayonnaise; mix well and pour into an 8-inch square baking dish. Sprinkle with cheese and potato chips.
3. Bake 20 minutes, or until heated through.
Q: Who is the guy who does the Liberty Mutual commercials?
A: There are quite a few Liberty Mutual ads. If you mean the one where the man in the yellow shirt drives around with an emu, that's actor David Hoffman.
Calls are taken on a special Courier phone line at 234-3566. Questions are answered by Courier staff and staff at the Waterloo Public Library.
Concerned about COVID-19?
Sign up now to get the most recent coronavirus headlines and other important local and national news sent to your email inbox daily.