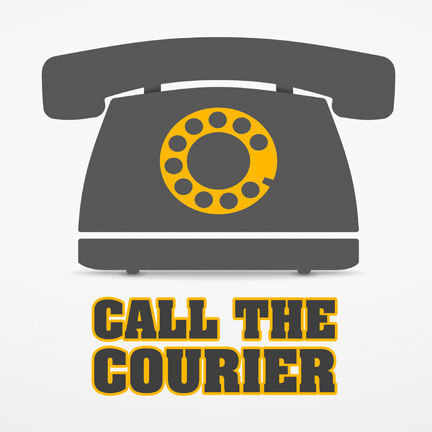 Q: Is Crossroads Mall closing?
Q: Is there a number to for Poyner Cemetery to find out if they have any plots available, and pricing?
A: You can call 269-9777.
Q: Can we get the yard across from the golf course on Newell Street in Waterloo cleaned up?
A: The property on Newell Street was given notice by code enforcement officers, but will need to go through the proper legal process before the city could clean it up.
Q: There has been a broken refrigerator with doors not removed sitting in the front yard of a Waterloo home for weeks. Is this a city of Waterloo code violation?
A: Yes, that would be a violation of city ordinances. If a resident has a bulk item pickup scheduled for the refrigerator, it should not be placed on the curb until garbage collection day, and the doors should be removed or secured to prevent children or animals from getting inside.
Q: Is it mandatory for salon operators to wear masks?
A: The state has not made it mandatory for anyone to wear masks. It's up to each business owner to decide on whether they'll require or encourage mask-wearing among their employees and customers.
Q: My driver's license will be expired soon. I will be traveling out of state. Will the DOT be opening soon? Will I get in trouble if stopped?
A: Iowa DOT service centers are operating at 50% capacity and open by appointment only, according to IowaDOT.gov. You can renew your license online, or make an appointment to visit in person either online or by calling the Waterloo DOT at 235-0902.
Q: What do you have to do to get approved for a COVID test?
A: Simply fill out the information at TestIowa.com and request a test when the question pops up, or ask your health care provider. Testing has now been opened up to anyone who would like one.
Q: Is there a fund that has been set up in the are that could support people in the community who were affected by COVID, like those who worked at Tyson's or were laid off?
A: The Community Foundation of Northeast Iowa has started several county-specific disaster funds, including in Black Hawk County, which support nonprofits in each community that are working with individuals affected by coronavirus. Find out more at cvneia.org.
Q: I don't understand why everything is opening up, yet our COVID infection rate is high. Can you explain?
A: Not everything is opening up, but Gov. Kim Reynolds is leaving that discretion largely up to business owners, saying she wants to get the economy back up and running and believes Iowans can and will be responsible enough to keep the virus at bay. So far, that theory is holding — there hasn't been pressure on local hospitals since late April, when cases spiked and which was Reynolds' chief concern — but it remains to be seen whether a second wave will arrive later this summer or fall.
Calls are taken on a special Courier phone line at 234-3566. Questions are answered by Courier staff and staff at the Waterloo Public Library.
Concerned about COVID-19?
Sign up now to get the most recent coronavirus headlines and other important local and national news sent to your email inbox daily.