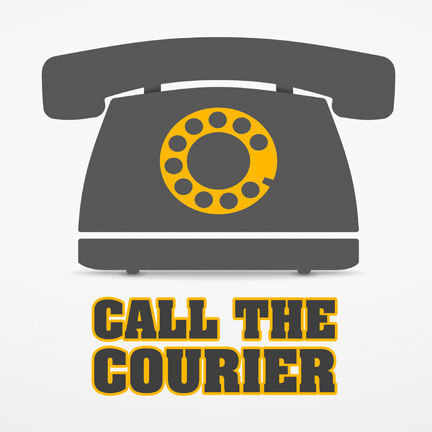 Q: I heard there were two murders involved with the local demonstrations. Why haven't you printed a story on them?
A: Because there were no murders during demonstrations in Waterloo and the surrounding areas, according to Waterloo police. Two people died of gunfire in Davenport, according to the Quad-City Times. A woman was shot while leaving a protest at a Davenport Walmart and a man was found dead near where suspects exchanged gunfire with Davenport police. The Courier did report the Davenport shootings in an article that appeared June 2 as well as online.
Q: I just saw a YouTube video of Mayor Hart doing a news story inside City Hall. My son would be interested in doing music in City Hall on the same platform. Who should he contact?
A: We would need more information to answer this question. It's not clear exactly what your son wants to do. YouTube is an online video-sharing platform. You sign up online and can post videos you produce. But we suspect you might be using the word "platform" to describe something else. We would suggest you contact the mayor's office to discuss the matter and find out what steps are necessary to accomplish it.
Q: I need to know how to send a letter to the editor.
A: There is an easy way to send your letter through our website, https://wcfcourier.com/forms/contact/letter_to_the_editor/. Otherwise, write it in legible handwriting to Letters to the Editor, Waterloo Courier, 100 E. Fourth St., Waterloo, IA, 50703. Letters can be no longer than 200 words.
Q: In the Friday paper, there is next Friday listing. When does it print the current Friday?
A: TV Showtime in the Friday Courier states at the top of the half sheet the dates it covers. The current Friday will be in last week's edition, since the TV listings are Monday-Sunday.
Q: What is the survival rate in Black Hawk County for coronavirus?
A: For the purposes of answering this question, we'll use the Iowa Department of Public Health's number of confirmed cases, deaths and recoveries, because they do not include serology, or "past infection," cases. As of Monday, June 22, 1,896 people were confirmed to have gotten the virus since March, 56 had died and 1,160 people have so far recovered from it, a recovery rate of 61%. But that's not technically the survival rate, as another 680 people were still infected but not yet listed as recovered or deceased. The county's fatality rate is 2.95%, so theoretically everyone else — more than 97% — are still csurviving.
Q: Of the people who have tested negative for COVID-19, is it possible for them to get retested since they can obviously catch it later?
A: Yes, it is possible to get retested, because you're right that a negative test just means you don't currently have the virus, not that you won't catch it later. Visit TestIowa.com or speak with your health-care provider to schedule a test.
Q: I came back to Waterloo recently from Arizona. Am I supposed to be self-quarantining?
A: Because Iowa remains under widespread transmission of coronavirus, health officials say there is no longer any special danger in travel. Simply take precautions — mask-wearing, social distancing — as everyone else.
Calls are taken on a special Courier phone line at 234-3566. Questions are answered by Courier staff and staff at the Waterloo Public