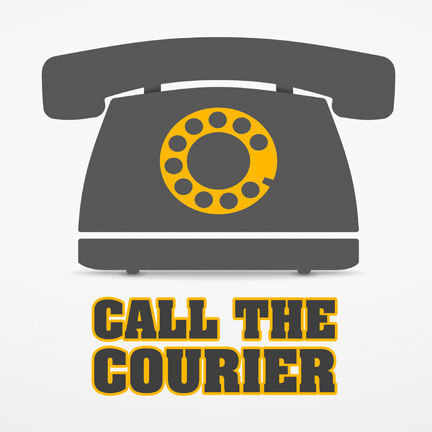 Q: Is Waterloo going to get rid of their firefighters like Cedar Falls did, and if not what are their reasons?
A: Waterloo has not talked about switching to a public safety officer model. We can't really tell you why they aren't doing it because the elected officials haven't talked about it. There are significant differences between the two cities' public safety departments. Waterloo Fire Rescue provides ambulance services, while Cedar Falls does not, for example.
Q: What is the deal with all the loose gravel I am seeing on the roads as of Wednesday? It's on West Fifth Street going across the bridge and just everywhere downtown and on each side of the bridge. Very dangerous riding a motorcycle.
A: The rock is part of the city's pothole patching process.
Q: Is Adventureland open and if so, do they have any regulations in place?
A: Adventureland is open. According to the park Facebook page, "We ask that guests please be patient as park entrance, bag check and ride lines may take a little extra time as we continue to practice social distancing and increased sanitation. Rides will close a few at a time for short 30-45 minute periods throughout the day for deeper cleaning as well."
Q: How old is Queen Elizabeth? Is she the oldest English monarch ever?
A: The queen turned 94 in April. She is the oldest ever; second place goes to Queen Victoria, who was 81 when she died in 1901.
Q: In Cedar Falls, can someone be living in a commercial building?
A: This depends upon the zoning district, according to city spokeswoman Amanda Huisman. There are some commercial zones where it is allowed. Building codes also apply. For a specific inquiry, contact the Planning Division at 273-8600.
Q: Who owns the land on South Main Street just south of the Safety Center, and why isn't the code being enforced? That property is overgrown and an eyesore.
A: The owner was sent a letter May 26 and has since complied, Cedar Falls officials said. City code provides that upon a confirmed violation, the owner is given notice and seven days to address it. If it is not, then the city mows it and assesses it to the property owner. Repeat offenses also receive a fine. Undeveloped lots are allowed to have taller grass than 8 inches, but owners must maintain the area around the sidewalk and right of way.
Q: Is there anything available for purchase from the Lowell School demolition?
A: The demolition contractor has salvage rights on anything left in the building, said Waterloo Community Schools spokeswoman Tara Thomas.
Q: When will the Cedar Falls Maid-Rite open back up?
A: According to the owners, they are waiting for equipment to make a picnic area on the west side of the building; they hope it will be by early July. It's difficult to open inside because of social distancing in a small space.
Calls are taken on a special Courier phone line at 234-3566. Questions are answered by Courier staff and staff at the Waterloo Public Library.
Concerned about COVID-19?
Sign up now to get the most recent coronavirus headlines and other important local and national news sent to your email inbox daily.