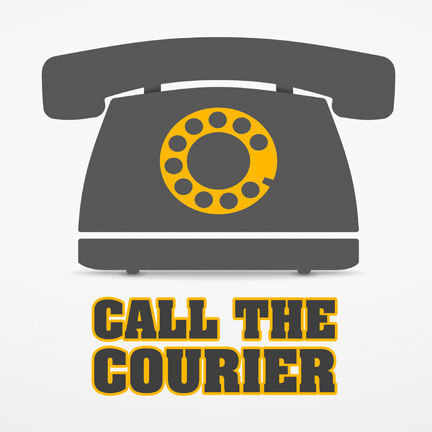 Q. What is the contact address for the mayor of Minneapolis and the governor of Minnesota?
A. Write to Mayor Jacob Frey at the Mayor's Office, 350 S. Fifth St., Room 331, Minneapolis, MN 55415. Write to Gov. Tim Walz at the Office of the Governor, 130 State Capitol, 75 Rev. Dr. Martin Luther King Jr. Blvd., St. Paul, MN 55155.
Q. Why isn't the Black Hawk County Treasurer's Office answering their phone?
A. The office did not have enough phone lines to answer the influx of calls it received when the Courthouse was closed due to the COVID-19 pandemic. This issue should have resolved itself now that the office is taking walk-in customers again.
Q. When installing a gate in your privacy fence, are you supposed to have it swing out onto the neighbor's property or your own property?
A. The city of Waterloo's zoning ordinance allows for a fence to be built up to, but not over, a property line. The ordinance does not address a gate that opens onto a neighbor's property. A dispute between the neighbors would be a civil matter. Practically, we can't imagine why someone would have a gate that opens directly onto a neighboring private property regardless of which way it opens.
Q. In November's election, I want to vote for the Democratic candidates. What do I have to do? Call the Democratic party locally? What is their number?
A. You just need to be registered to vote in November and can vote for any candidates on the ballot. We suspect you are confusing the general election with the June primary election, where you must be a registered Democrat or Republican to vote for your party's nominees. You don't have to declare a party to vote in November. If you still want to contact the Black Hawk County Democrats for some reason, the phone number is (319) 236-2992.
Q. When will the Waterloo Public Library reopen?
A. Amy Rousselow, marketing and volunteer services manager at the library, responds: "The Waterloo Public Library has not yet determined a date that we will open fully to the public. Reopening will be dependent on guidance from the city and public health officials, and the availability of supplies and personal protective equipment to keep both the public and staff safe. The library currently offers curbside pickup service that gives patrons access to most of the library's physical collection and reference librarians are also available to answer research questions by phone Monday-Friday from 9  a.m. to 5 p.m. At this time, our plan is to begin offering computer and scanner appointments, notary service, exam proctoring and expand our curbside service to include printing, photocopying and faxing. We also want to begin offering Saturday hours. These expanded hours and services are scheduled to begin July 6, as long as Black Hawk County does not exceed our current moderate threat level. The public may call (319) 291-4476 to schedule library appointments beginning July 6.
Calls are taken on a special Courier phone line at 234-3566. Questions are answered by Courier staff and staff at the Waterloo Public Library.
Concerned about COVID-19?
Sign up now to get the most recent coronavirus headlines and other important local and national news sent to your email inbox daily.