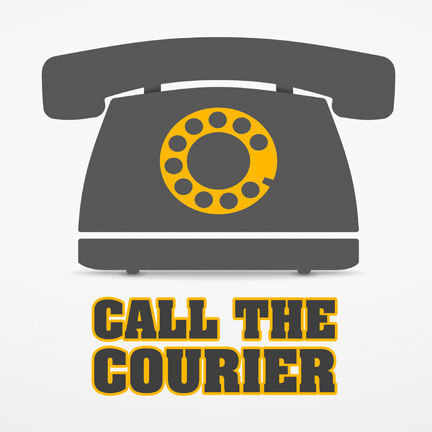 Q: Why don't you print the Friday night TV guide?
A: You can find the guide to Friday programs in Friday's TV Showtime under the heading "Weekday Primetime."
Q: How can I contact "The Price Is Right"?
A: Write to the show in care of FremantleMedia North America, 2900 W. Alameda Ave., 8th Floor, Burbank, CA 91505, or call (800) 852-8909.
Q: When will the Weight Watchers studio on Progress in Waterloo open back up?
A: It doesn't look as if that's been announced. There are virtual meetings right now — check www.weightwatchers.com for information.
Q: Is the Goodwill center on White Tail Drive in Cedar Falls now accepting donations?
A: Yes. The hours are now 11 a.m. to 6 p.m.
Q: What is the mailing address for the Washington Post?
A: Write to the Washington Post, 1301 K St. NW, Washington DC 20071.
Q: How soon will the DOT driver's license office open up to just walk in?
A: No public announcement on that yet. Appointments are currently required at the offices, or many people can renew online.
Q: Does Veridian have a plan to open up their Hy-Vee locations?
A: Veridian Credit Union branches located inside Hy-Vee stores will reopen, though a timeline for their reopening hasn't yet been determined, said Andrea Hudnut, public relations strategist for Veridian.
Q: Who do I report to if there was a salon worker receiving unemployment yet still doing haircuts?
A: Iowa Workforce Development takes reports of possible fraud at iowaworkforcedevelopment.gov/report-fraud. Keep in mind that there may be many circumstances under which a person may be working and still collecting unemployment, including a reduction in hours or pay, that you may not be aware of as a client.
Q: I get the E-edition. Is the police log also available in that format?
Q: How many people have been killed during the protests?
A: The best count we can come up with is 18 people killed in incidents in the unrest following George Floyd's May 25 death — but details are murky and vary wildly. Some deaths in that count are directly attributable to protests — a retired St. Louis police captain shot by looters as he guarded a pawn shop, the owner of a barbecue restaurant in Louisville killed when police and National Guard members opened fire on protesters. Other deaths in this count have more tenuous links to the protests.
Q: How did Terry Branstad get his family out way before the virus spread?
A: It appears he didn't. As news of the COVID-19 outbreak in Wuhan spread in late January, Branstad, like much of the world, was caught by surprise, he said. The ambassador to China immediately gathered an evacuation task force to move more than 800 U.S. citizens, including his daughter, son-in-law and two children, out of China as quickly as possible. They apparently reached the U.S. the second week of February. Branstad and his wife stayed, quarantined in the embassy in Beijing for nearly four months.
Calls are taken on a special Courier phone line at 234-3566. Questions are answered by Courier staff and staff at the Waterloo Public Library.
Concerned about COVID-19?
Sign up now to get the most recent coronavirus headlines and other important local and national news sent to your email inbox daily.