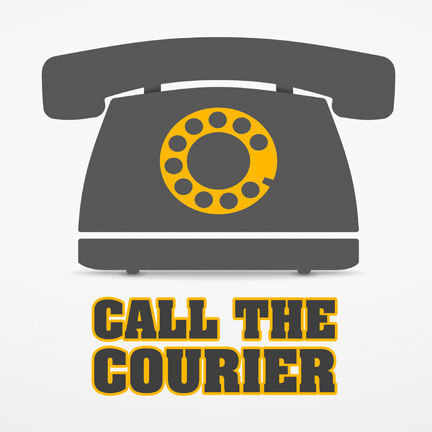 Q: Can businesses charge a 4% service charge for using a credit card?
A: They can, unless it's otherwise forbidden by state law — and Iowa law does not forbid it.
Q: Why would you print such a horrible cartoon in your paper (June 14) about defunding police and showing police beating up people? You guys are so extreme left it's unbelievable.
A: The caller is apparently unaware of the ongoing national debate about the need for police reform in the United States in the wake of the Memorial Day killing of George Floyd by a Minneapolis police officer. One feature of the coverage of the protests has been countless videos of police beating — as well as using tear gas, pepper spray and rubber bullets against — peaceful protesters. A compilation of videotaped incidents by a North Carolina lawyer contained more than 300 clips by June 5. We believe opposition to police brutality is a bipartisan issue. Apparently the Iowa Legislature and many police departments – including Waterloo's – agree, as evidenced by new laws and policies meant to curb police use of force.
Q: Why didn't the graduation edition insert (Sunday, June 14) include Aplington-Parkersburg?
A: We reached out to the school's administration several times, and they did not respond.
Q: A dear friend of mine died in Waterloo Monday from COVID at age 47. He went in for a sore throat and body aches six days prior, then died very quickly. No pre-existing conditions. How many people would you say have died of COVID in Waterloo within the last month?
A: Health officials don't break out the number of people who died within a city, but within Black Hawk County, there were 31 people who had died of COVID-19 by May 16, and as there have been 59 deaths as of June 20, according to the county health department. That's 25 people who have died in the last month.
Q: What happened to the Sunnyside South housing development?
A: It was delayed due to a six-year legal battle that involved multiple rulings by the Iowa Supreme Court and forced the city to redo the land sale. The owners still intend to develop the site.
Q: If I owned a business and rioters come along and destroy it, can I sue the city for not protecting my business?
A: You can sue whomever you want. But you should first consult a lawyer to discuss your particular situation and the odds your claim would actually be successful if it went before a judge or jury.
Q: When Leisure Services list parks they do not list Castle Bluffs. Why is that?
A: We went to the Waterloo Leisure Services website and Castle Bluffs Park was clearly listed among the other city parks.
Q: Why are so many trees being cut down from East Lone Tree Road going south down Leversee Road?
A: The city of Waterloo is clearing trees on the airport property to be developed into an industrial park known as Waterloo Air and Rail Park.
Calls are taken on a special Courier phone line at 234-3566. Questions are answered by Courier staff and staff at the Waterloo Public Library.
Concerned about COVID-19?
Sign up now to get the most recent coronavirus headlines and other important local and national news sent to your email inbox daily.