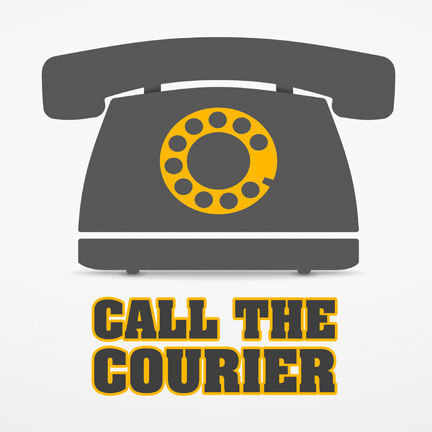 Q: Is the training for the Cedar Falls PSOs less than the Janesville Fire Department training? Is that why they feel it's a liability to help Cedar falls?
A: Janesville Mayor Dave Beenblossom's concerns seemed to focus more on the availability and experience of Cedar Falls fire crews when that city ended the mutual aid agreement in March. He said at the time there were issues around Cedar Falls firefighters being able to respond to the neighboring department when needed for fires. He further indicated that as Cedar Falls switched from firefighters to public safety officers in recent years "they lost that experience we were used to," raising concerns about safety for Janesville's firefighters.
Q: Who is the owner of Schoitz Hospital now and what is in the building?
A: The former Schoitz Hospital continues to be owned by Covenant Medical Center Inc. (MercyOne). This building currently houses MercyOne patient accounts, accounts receivable, home health care, physical rehabilitation and wellness center. This building also houses several tenants. The former Ridgeway Place is the temporary home to MercyOne's dedicated fever and upper respiratory clinic for COVID-19 testing. This property continues to be for sale.
Q: Why was Sheinelle Jones gone from the "Today Show"?
A: She had vocal cord surgery earlier this year and took time off to recover, she has said.
Q: What is that building in the back of Dairy Queen on Ridgeway and Hudson?
A: A BP gas station and convenience store is being built at Ridgeway Avenue and Hudson Road east of the new Dairy Queen.
Q: Who owns Mallard Point?
A: Mallard Point is one of five facilities owned by Holiday Retirement in Iowa. The Winter Park, Fla., company is the largest provider of independent senior living housing in the country. It was founded in 1971 and now has 260 senior living communities in 43 states. Other Holiday Retirement facilities are located in Iowa City, Bettendorf, Urbandale and Des Moines.
Q: The Courier article said there were only 200 students living in the dorms at UNI now. How will this affect the census in Cedar Falls with all the changes?
A: Hopefully, it won't affect Cedar Falls' count. After many college students across the country moved home due to schools closing during the COVID-19 pandemic, the U.S. Census Bureau urged them to be counted as if they were still attending classes.
Q: Which alleys in Cedar Falls are going to be reconstructed as permeable alleyways?
A: The alleys are between Tremont and Franklin streets from 22nd Street to Seerley Boulevard and between Iowa and Tremont streets from Fourth to Fifth streets.
Q: When T-Bone Taylor was killed by two cops, did Waterloo have rioting going on afterwards?
A: Two Waterloo police officers were shot to death by James Michael "T-Bone" Taylor on July 12, 1981. He fled the scene and was captured five days later in southern Black Hawk County. Taylor died in prison in 2014 at age 60.
Calls are taken on a special Courier phone line at 234-3566. Questions are answered by Courier staff and staff at the Waterloo Public Library.
Concerned about COVID-19?
Sign up now to get the most recent coronavirus headlines and other important local and national news sent to your email inbox daily.