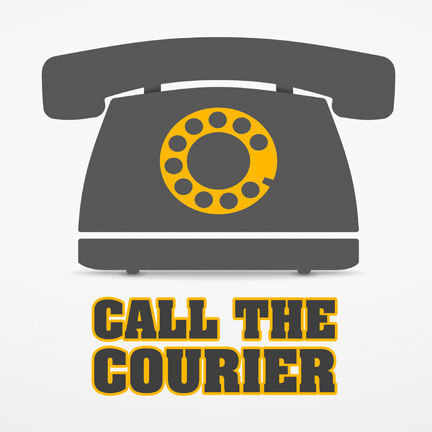 Q: Can you ask Cedar Falls Utilities why the time stamp they show on their weather screen channel 11 is six minutes ahead of time?
A: A spokesperson said the network has updated the time on the Cedar Falls weather feed on CFU channel 11. It is now accurate.
Q: Can you print the lyrics to Black Eyed Peas song, "One Tribe?"
A: The song is too long for us to provide the lyrics. They are readily available online.
Q: How long does it take a container to ship from China to the U.S. border?
A: Between 15 to 23 days depending on the speed of the ship.
Q: Who is running against Nancy Pelosi and their contact information?
A: Democrat Shahid Buttar is running for election to the U.S. House to represent California's 12th Congressional District in the general election Nov. 3. He advanced from the primary election March 3. California has a top-two primary system in which the top two vote-getters, regardless of party affiliation, advance to the general election. His web site is www@shahidforchange.us and the campaign phone number is (415) 761-3475.
Q: Is the Blessed Sacrament rummage sale still going to be held this summer?
A: According to the church website: "The Blessed Sacrament Garage Sale Team will hold a Flash Sale on Thursday and Friday, June 18 and 19, from 9 a.m. to 5 p.m. in the Parish Center. Having a Flash Sale of items currently on-hand will allow us to spread our sale items out and allow more room for social distancing."
Q: If you have a 401(k), do you have to take a minimum distribution this year?
A: From a May U.S. News & World Report story: "Retirees are usually required to take withdrawals from their retirement accounts each year after age 72. However, the Coronavirus Aid, Relief, and Economic Security Act allows you to skip your 2020 required minimum distribution from a 401(k), IRA, 403(b), 457(b) and inherited IRA:" If you have automatic withdrawals arranged, you need to make sure to change that, they caution, and you may want to check with your financial adviser or bank for more details.
Q: How do I get my census marked if I cannot do it online?
A: According to census.gov: "If you are unable to respond online, you can call (844) 330-2020 and take the census over the phone. Otherwise, you can complete a paper questionnaire that was mailed in early April.
Q: In the Tyson sign, what does the little circle with an R mean?
A: It means it's a trademark symbol legally registered with the U.S. Patent and Trademark Office, and other companies or people can't lawfully use that symbol. You can see it in lots of logos or brand designs.
Q: What is going on in the parking lot north of Slumberland in Cedar Falls?
A: Bioretention cells and permeable pavement are replacing the parking lot's asphalt as a way to improve the quality of storm water runoff from the Slumberland building and parking lot. The project is being done in partnership with the Dry Run Creek Watershed.
Calls are taken on a special Courier phone line at 234-3566. Questions are answered by Courier staff and staff at the Waterloo Public Library.
Concerned about COVID-19?
Sign up now to get the most recent coronavirus headlines and other important local and national news sent to your email inbox daily.