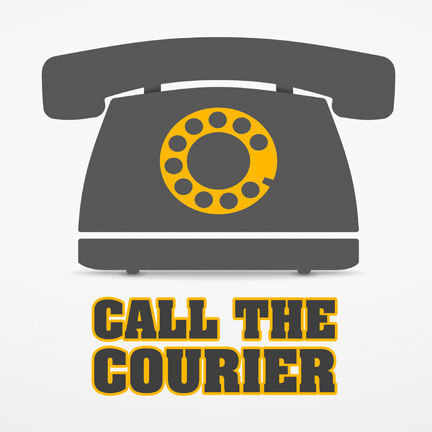 Q: On June 2, my son had to go to four different places to find out where he was to vote. Going forward, how can we find out that information?
A: That information is readily available on the Black Hawk County Election Office website or by calling the election office. It is also on the Secretary of State's website. The Black Hawk County Auditor's Office also puts out frequent news releases, which are printed in The Courier and available on Facebook and Twitter, leading up to elections.
Q: How do they do the sound on Movies Under the Moon since we are to be in our cars?
A: You will be directed to tune into a specific FM station to listen to the movie audio.
Q: Did George Floyd commit a crime? What was the purpose behind him that day being detained by the police?
A: Floyd allegedly tried to use a counterfeit $20 bill to buy cigarettes at a Cup Foods store in Minneapolis.
Q: Has Cedar Falls School District saved any money on such things as electricity, substitute teachers and gas for buses since they have been closed?
A: "During the nine-week closure the district has seen a decrease in costs associated with electricity, substitute teachers and gas for buses, but it's insignificant due to the small percentage of our budget represented by these items and is offset by the loss of revenue from facility rentals, activity gate receipts, etc.," according to Janelle Darst, spokesperson for the Cedar Falls Community School District.
Q: When will Einstein Bagels open back up?
A: We assume the caller is asking about the Caribou Coffee and Einstein Bagels restaurant at 2825 Crossroads Boulevard. We reached out to the corporate offices with your question but received no response. There are many businesses still grappling with whether they can, or when they can, reopen after shutting down for COVID-19. We've receive many questions about when specific businesses will open again. Many times the businesses aren't sure themselves.
Q: Can you tell me if Waterloo or Cedar Falls requires permits for rallies or marches? If not, why?
A: Cedar Falls ordinance 19-2 does require a permit for activity in a city street or city owned property. Waterloo does not require a permit for protests. But groups often coordinate with the police to make sure the protest is done in a safe and orderly manner. Sometimes groups that want street closures also contact the city.
Q: When will Trinkets and Togs open back up?
A: The locations in Grundy Center and Waverly are open now. It doesn't look as if an opening date has been announced for the Cedar Falls location. According to the store Facebook page, "We are still working on appropriate staffing and want to be completely ready to work with customers. Thank you for your understanding and flexibility at this time!"
Q: Can a previous president be nominated to the Supreme Court? Has that happened before?
A: Yes and yes. William Howard Taft was the 27th president of the United States (1909-13) and the 10th chief justice of the Supreme Court (1921-30), the only person to have held both offices.
Calls are taken on a special Courier phone line at 234-3566. Questions are answered by Courier staff and staff at the Waterloo Public Library.
Concerned about COVID-19?
Sign up now to get the most recent coronavirus headlines and other important local and national news sent to your email inbox daily.