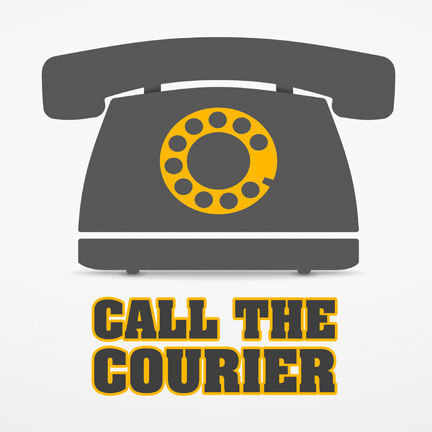 Q: How many people has Trump fired or have left on their own since he took office?
A: As of May 25, 415 members of the Trump administration have been dismissed and/or resigned.
Q: Why are some streets odd numbered on one side of the river, than when you cross, switches to even numbers?
A: The odd numbered houses are on the left side and the even numbered houses are on the right side as you go down the street increasing in block numbers. So standing in the middle of the Cedar River and looking at East Fourth Street, the odd numbers are on the left side but if you turn around and look at West Fourth the odd numbers are also on the left side, but since you turned around the numbers change from one side of the street to the other.
Q: I've read several articles that state no matter the amount of plastic that gets taken to the recycling center, much of it actually ends up in the landfill. I am wondering what the statistics might be for our local recycling center, Republic Services.
A: Republic Services, for Waterloo, accepts plastics No. 1-7, except for plastic bags and polystyrene foam, which is No. 6. Most of the plastics collected are No. 1, plastic water and soda bottles; No. 2, milk or detergent jugs; and No. 5, yogurt cups or margarine tubs. There are good U.S. recycling markets for all of those items.
When plastics and other materials are sent to the landfill, it's usually because they are contaminated or aren't recyclable. The overall contamination rate for recyclables collected in Waterloo is about 23%, meaning nearly one in four items placed in recycling carts ends up in the landfill. Republic did not have a breakdown for how much of the landfilled material was plastic versus other items. Common non-recyclables include food and yard waste, garbage bags and even diapers. Otherwise good recyclables can become contaminated by leftover food or liquid. That's why consumers are encouraged to make sure items are empty, clean and dry before putting them in recycling carts.
Consumers can lessen their environmental impact by choosing products in recyclable containers. For example, laundry detergent in a plastic jug or tub is good for recycling; laundry detergent in a flexible plastic pouch is not. Flexible plastics such as grocery bags, product pouches and plastic wrapping cannot be recycled through traditional curbside recycling programs. Plastic bags can often be returned to grocery and other stores for special processing.
Q: I was next to a company truck on Kimball Avenue, with grass being carried in his open trailer, it was flying everywhere. Why don't they need to cover their load?
A: They do. Iowa law and Waterloo city ordinance both require loads, including grass clippings, on public roadways to be covered and secured to prevent the contents from escaping.
Q: What is the address for Joe Biden?
A: Send mail to Biden for President, P.O. Box 58174, Philadelphia, PA 19102, or send email through the website at joebiden.com.
Calls are taken on a special Courier phone line at 234-3566. Questions are answered by Courier staff and staff at the Waterloo Public Library.
Concerned about COVID-19?
Sign up now to get the most recent coronavirus headlines and other important local and national news sent to your email inbox daily.