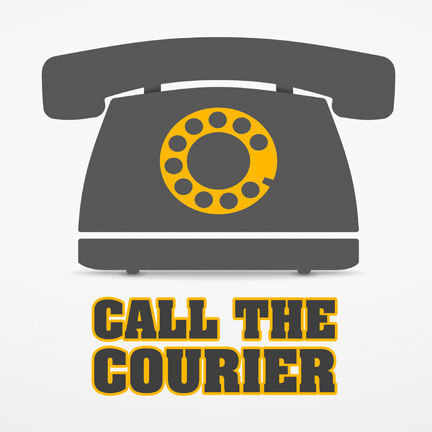 Q: What is the contact information for the Minneapolis mayor?
Q: When did Frederick Trump, grandfather of Donald Trump, die and what of?
A: He died in 1918, apparently one of the early cases of the Spanish flu.
Q: Are Jay and Mary Green on KCRG related?
A: No, it doesn't look like it. It's actually Mary Green and Jay Greene.
Q: The city of Evansdale only allows fireworks on designated times/dates, yet I am hearing them all the time. When we call to report this to the police, they just say if they don't see them being released, they can't do anything. What should we do? Call an attorney?
A: Law enforcement officers throughout the Cedar Valley have noted the difficulty catching those using fireworks illegally because you need evidence to prosecute them. You can call to report people speeding on your street too. But they can't be issued a speeding ticket unless police catch them in the act. If you are calling police you are calling the appropriate agency.
Q: Why do they call the fireworks celebration in Waterloo, "Mayor's Celebration" when it is honoring Independence Day, not the mayor?
A: It's called the Mayor's Independence Day Celebration because it is hosted by the mayor. It is done to celebrate Independence Day. The inaugural Fourth of July event was named as such because Mayor Quentin Hart pushed for Main Street Waterloo to sponsor the event when the Cedar Valley Jaycees stopped sponsoring an annual fireworks show for the community several years ago.
Q: I am commander of a local American Legion and we are in financial trouble right now. Are we able to seek assistance?
A: American Legion clubs qualified for the paycheck protection program in the CARES Act if they met the guidelines. We could find no federal or state programs tailored to assist veteran service clubs with financial issues.
Q: What is the capacity for the casino here in Waterloo?
A: At this time with the 50% occupancy restriction due to COVID-19, the Iowa Racing and Gaming Commission approved Isle Casino Hotel Waterloo to allow a maximum of 535 guests on the casino floor.
Q: Were all the Trump children living at the White House during the coronavirus outbreak? If so, who paid for it?
A: Barron Trump, 14, is the only one of President Trump's five children living at the White House.
Q: Does the Cedar Falls City Council ever plan on joining Green Creek Road over to Prairie Park?
A: The 2015 master plan for Pinnacle Prairie anticipates a potential connection, said city spokeswoman Amanda Huisman. As this area continues to develop, subdivision plats will provide detailed information on the proposed land uses and road connections. The developer is responsible for completing the road and all infrastructure.
Calls are taken on a special Courier phone line at 234-3566. Questions are answered by Courier staff and staff at the Waterloo Public Library.
Concerned about COVID-19?
Sign up now to get the most recent coronavirus headlines and other important local and national news sent to your email inbox daily.