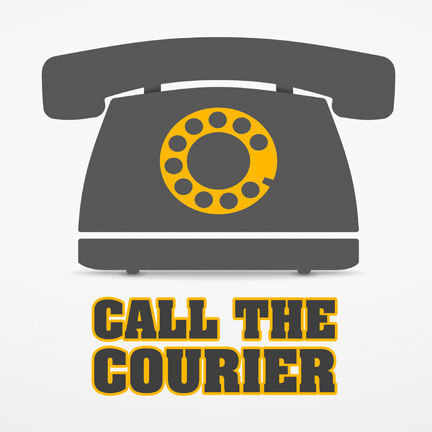 Q: I get my Social Security by direct deposit. I get my income tax mailed to my house. How will I get my stimulus check?
A: According to the IRS, most people receiving Social Security benefits will automatically receive their Economic Impact Payments by direct deposit without taking any additional steps.
Q: Are folks in U.S. territories eligible for stimulus checks?
A: Yes, according to the Social Security Administration. People who live in U.S. Territories — American Samoa, Guam, Puerto Rico, the Northern Mariana Islands and the U.S. Virgin Islands — will start getting their stimulus payments in early June.
Q: Are there any slaughterhouses in Iowa or the country that slaughter heavy hogs?
A: We could not identify any commercial slaughterhouses that accept heavy hogs. If our readers know of any, please let us know and we'll pass along the information.
Q: I received my stimulus debit card. I do not like it. I took my money out of that account. Is there a way to cancel the card? I feel it's an opportunity to be scammed.
A: According to a press release from Sen. Charles Grassley's office, you can use the prepaid debit card anywhere a VISA debit/credit card is accepted, obtain a cash withdrawal at any in-network ATM, or transfer the funds to a personal bank account through your prepaid card's online account or in person at your bank. Perhaps a representative at your financial institution can help you.
Q: How are you able to send the Pulse free to nonsubscribers? How is that paid for?
A: David Adams, Courier general manager, responds: "It isn't free to us at The Courier. We incur the cost of design labor, production (paper, ink, plates, printing), distribution (delivery from printer to post office), and postage to homes. All of these are hard costs. The revenue to help offset these costs comes from the advertisers in Pulse."
Q: How can I find out when Dr. Pepper will come out with their new cream soda? I see ads but can't find it anywhere.
A: The company said it started hitting store shelves this spring. It's listed on the websites for Hy-Vee, Target and Wal-Mart. You can order it online if you don't find it locally.
Q: In this week's Courier, there was an article in regards to a senior living community, and a man was quoted as saying, "It shows nicely, but it's long in the tooth." What does that mean?
A: We think it just means that the apartments still look nice to visitors, but they are showing their age and could use some improvements.
Q: Can you say who owns and manages CNN network?
A: CNN is owned by CNN Worldwide, a unit of the WarnerMedia News & Sports division of AT&T's WarnerMedia. Jeff Zucker is head of CNN Worldwide; he used to be president and CEO of NBC Universal.
Q: What is the phone number to reach Senator Grassley?
A: Call his Waterloo office at 232-6657 or his D.C. office at (202) 224-3744.
Calls are taken on a special Courier phone line at 234-3566. Questions are answered by Courier staff and staff at the Waterloo Public Library.
Concerned about COVID-19?
Sign up now to get the most recent coronavirus headlines and other important local and national news sent to your email inbox daily.