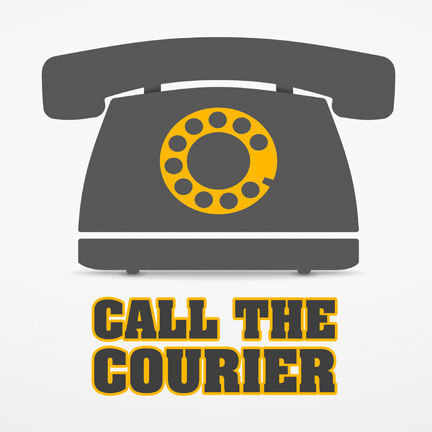 Q: When will the DNR clean up the junk yard on Black Hawk Road? It is awful out there.
A: The Iowa Department of Natural Resources does not have a pending investigation or complaint about the site. Noel Anderson, the city of Waterloo's director of planning and development, said he would ask city code enforcement officers to review the site. The city also continues to work with the owners of the salvage yard to relocate the operation out of the floodway to another location.
Q: When will the debris be cleaned up from a house demo on the 500 block of Bratnober?
A: The previous owner demolished the house and left the pile. The city of Waterloo had to go through a legal process to acquire the house and gained title in February. City officials said the cleanup should be completed this year. Due to asbestos in the material, a separate contract will need to be approved before work can begin.
Q: What is being built next to Grin and Grow Daycare on Donald Street?
A: A new Burger King restaurant.
Q: When will the $35 cap on insulin go into effect?
A: According to a representative with the Centers for Medicare and Medicaid Services, "These plans will begin starting in January 2021 in all 50 states, D.C. and Puerto Rico, and seniors can find a participating plan on our 'Medicare plan finder' during the annual open enrollment period, which begins Oct. 15. The new benefit will be offered through Medicare Part D prescription drug plans and Medicare Advantage plans."
Q: When and where are they going to open up DOT stations?
A: Right now, they are open on an appointment-only basis. You can see more information and make appointments at iowadot.gov.
Q: How long does the coronavirus stay on paper?
A: Most sources say three to four hours on paper.
Q: If you are on unemployment and your employer calls you back to work, do you have to go back?
A: Generally, yes. According to a recent Fox Business report, "'Unemployed workers typically have to attest each week that they haven't refused an offer of work to keep receiving benefits," payroll processing firm ADP wrote. "Keep in mind that employees may still be eligible for unemployment benefits if they refused the offer for 'good cause.' Good cause is defined by state law; but, for instance, if your employer substantially changes the job, hours or pay, the employee may still be able to collect unemployment benefits — despite receiving an offer to begin working again."
Q: Has President Trump ever attended church services? And if so, did he regularly before becoming president?
A: He has said that in the past he went to a Presbyterian church.
Q: What is the phone number for the IRS?
Q: Who can we call with newspaper delivery issues?
A: For delivery issues, members can call our customer service line at (319) 291-1444 or (800) 798-1730. This is our call center number and delivery issues are relayed back to us for resolution.
Calls are taken on a special Courier phone line at 234-3566. Questions are answered by Courier staff and staff at the Waterloo Public Library.
Concerned about COVID-19?
Sign up now to get the most recent coronavirus headlines and other important local and national news sent to your email inbox daily.