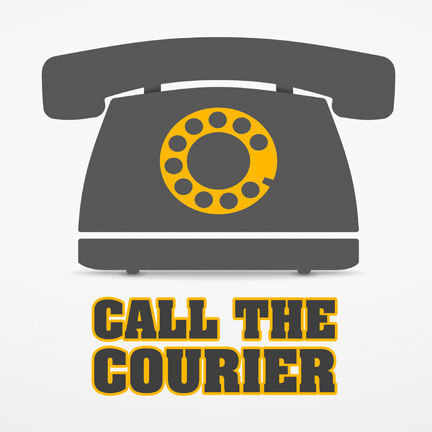 Q: When two people are riding in a vehicle, how many feet are they apart from each other?
A: It depends on the vehicle.
Q: The Minnesota State Fair is being responsible and closing; will the Iowa State Fair do the same?
A: As of the day this was received, Gov. Kim Reynolds was set to consult shortly with the fair board to make that decision.
Q: Why are so many people refusing to wear a mask?
A: They can be hot and uncomfortable to wear. We suspect plenty of people also simply don't believe they will get sick or will pass the sickness to others.
Q: Is Dysart still going to have its annual Back Roads Market?
A: Yes, but it's been postponed, according to the market Facebook page. It's now set for 9 a.m. to 3 p.m. Sept. 12.
Q: Is Cedar Rapids still planning on having its Freedom Festival?
A: No, unfortunately. According to organizers, "Because of the continuation of social distancing and precautions taking place to further prevent the spread of COVID-19, and with recommendations by both the Linn County Public Health Department and the city of Cedar Rapids mayor, it is with a heavy heart that we announce that the 2020 Cedar Rapids Freedom Festival has been canceled. To encourage the community to help support our non-profit organization, and to ensure the festival's longevity and ability to return in 2021, 2020 Commemorative Freedom Festival Buttons are on sale now at all Cedar Rapids and Marion Hy-Vee Stores. Buttons are $5 each, and include a Hy-Vee booklet of coupons totaling over $30 in savings."
Q: Do I need to be a member or a subscription to put in a wedding anniversary announcement?
Q: If you die of COVID-19, are you automatically cremated?
A: Following CDC guidelines, it is possible for funeral homes to safely embalm a body of a person who has died from COVID-19. In addition to allowing the family the opportunity to safely say goodbye, one of the functions of embalming is disinfection. The Iowa Department of Public Health does prohibit the viewing of an unembalmed body where the persons cause of death was COVID-19.
Q: Can local school boards approve their budget without a public hearing?
A: Schools must hold a public hearing as part of their budget approval process each year.
Q: Are Waterloo Schools employees getting paid and getting unemployment at the same time?
A: No, they're not getting both. The district has said they're going to continue paying their employees, so there shouldn't be a case where people who work directly for the district would qualify for unemployment.
Q: Will the West High music program be picking up anymore cans for their fundraiser this year?
A: The program is suspended for this year due rules and regulations associated with the COVID-19 pandemic.
Calls are taken on a special Courier phone line at 234-3566. Questions are answered by Courier staff and staff at the Waterloo Public Library.
Concerned about COVID-19?
Sign up now to get the most recent coronavirus headlines and other important local and national news sent to your email inbox daily.