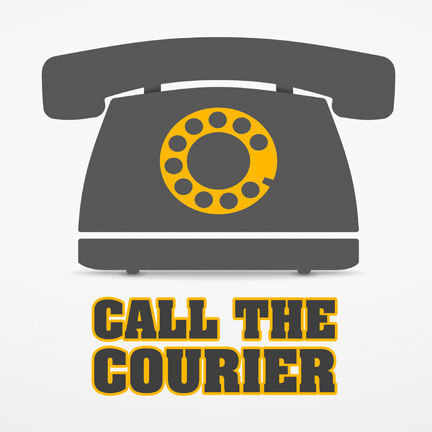 Q: Why was the College Football Hall of Fame moved to Atlanta?
A: Evidently attendance at the previous locations was never very heavy. It was moved to Atlanta, near several other attractions, in the hopes of attracting more people.
Q: Why would the Iowa State Fair cancel yet the Irish Fest is still on? Do they know something we don't?
A: The Irish Fest has also had to cancel this year's event.
Q: What is the address and phone number for "Price is Right"?
A: Address is 2900 W. Alameda Ave., Suite 800, Burbank, CA 91505; the phone is (855) 447-7423.
Q: Was the show "25 Words or Less" ever on a national network?
A: It started as a syndicated show, then was picked up and aired by Fox stations.
Q: I want to quit being a Democrat. How can I quit being a Democrat?
A: You can update your voter registration and change your identified affiliation online through the Iowa Secretary of State's website by downloading a form to return to your county auditor's office, or in person at the county auditor's office.
Q: Is there going to be a Cedar Falls Bible Conference this year?
A: It's on, according to the conference Facebook page. Organizers say the conference will be live-streamed on the website via YouTube for anyone who is not comfortable coming in person and would rather participate from home.
Q: If a person dies without a will, what happens?
A: An explanation from a CNN Money report: "If you die without one, you cede control to the state where you lived. Its laws will determine who your heirs will be and the state will choose the executor of your estate. While inheritance laws differ from state to state, they generally favor spouses, registered domestic partners and blood relatives as heirs. ... There are, however, some assets that pass to people of your choosing even if you don't leave a will. If you had a life insurance policy with designated beneficiaries, those people will get those proceeds without state interference. The same is usually true with your retirement accounts. But if you don't designate beneficiaries, all proceeds will roll into your estate and be distributed according to state rules."
Q: Is Barbara Walters still alive?
A: She is. Walters is now 90.
Q: What is number of the headquarters number of Hy-Vee?
Q: Who is the new meteorologist on KWWL? What's her background?
A: Joie Bettenhausen grew up in Illinois and earned a degree in meteorology from Valparaiso University in Indiana. She comes to KWWL from KSN in Missouri.
Q: Is the race horse Maximum Security still running?
A: He won the Saudi Cup in February this year. But the next month his trainer was indicted on multiple federal charges for giving performance-enhancing drugs to his stable, including, allegedly, Maximum Security. The horse is training at a new barn, according to reports; his future remains to be seen.
Calls are taken on a special Courier phone line at 234-3566. Questions are answered by Courier staff and staff at the Waterloo Public Library.
Concerned about COVID-19?
Sign up now to get the most recent coronavirus headlines and other important local and national news sent to your email inbox daily.