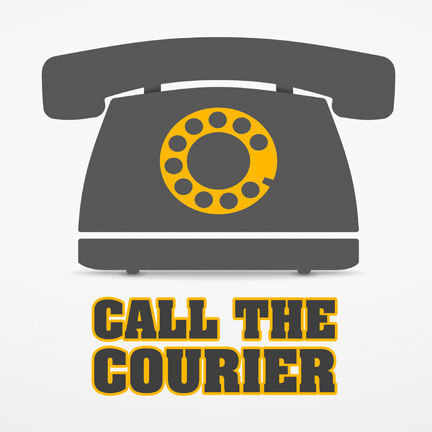 Q: How come the Hy-Vees will not take empty cans?
A: The Courier published a story June 28 stating Iowans will continue to have limited options to redeem their beverage cans and bottles for deposit. Gov. Kim Reynolds' decision June 25 to extend a public health disaster emergency through July 25 means retailers remain exempt from having to redeem containers for the nickel deposit. R's Redemption Center, 322 Nevada St., Waterloo, and Metro Area Redemption, 9301 University Ave., Cedar Falls, have been running with reduced hours. Long lines have been common at both sites. Hy-Vee has decided to open redemption centers at many of its grocery stores, but only those with machines open to access from outside the store, said Tina Potthoff, senior vice president of communications.
Q: On KWWL June 30, they were asking to give to United Way, but they don't say how or where. Where are they collecting? How do I give? I am not going to go on the computer and give on the computer.
A: You can call the Cedar Valley United Way office at (319) 235-6211 or simply mail a contribution to Cedar Valley United Way, 425 Cedar St., Waterloo, IA 50701. All contributions received will be used in the Cedar Valley.
Q: What is University of Iowa assistant football coach Brian Ferentz' yearly salary at Iowa, including his perks?
A: Offensive coordinator Brian Ferentz has a base salary of $775,000, and before the separation agreement with strength and conditioning coordinator Chris Doyle he was the third-highest paid assistant on the Iowa football staff. Defensive coordinator Phil Parker and Doyle each had a base salary of $800,000 in the most recent fiscal year. With additional incentives and reimbursements for job-related travel expenses, Brian Ferentz received $799,895.96 in the most recent fiscal year. Like other coaches in all sports at Iowa, he receives use of a vehicle on an annual basis as well.
Q: Of the three-dozen former Hawkeyes being represented by Robert T. Green, how many are in the pros now and how many were able to get their degrees?
A: This is difficult to answer because there is no definitive list of athletes. Robert T. Green has only said he is representing the families of "some'' former Iowa athletes. He is not known to be connected with many of the athletes who spoke out on social media last month. Akrum Wadley and his mother have both released statements through Green. Wadley is a free agent and is not in the NFL at this time. He did earn an undergraduate degree from Iowa.
Q: What happened to the Dave Ramsey show on KXEL radio?
A: An answer from the station: "Mr. Ramsey's program was not as popular with the audience as we had hoped, so as part of a number of on-air changes this spring, we brought back the Sean Hannity program, which airs live in eastern Iowa exclusively on KXEL between 2 and 5 p.m. weekdays. To find a station in Iowa that still carries the Ramsey program, you can go to the station finder section of daveramsey.com."
Calls are taken on a special Courier phone line at 234-3566. Questions are answered by Courier staff and staff at the Waterloo Public Library.
Concerned about COVID-19?
Sign up now to get the most recent coronavirus headlines and other important local and national news sent to your email inbox daily.