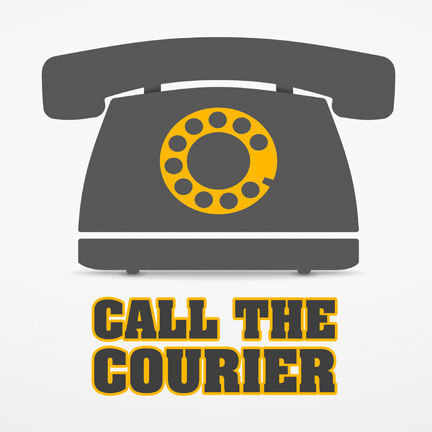 Q: In the photo you had in The Courier (June 14) regarding West Point cadets. They all wore masks. Did President Trump?
A: No. Trump has repeatedly been photographed at public events without a mask. He told the Wall Street Journal June 18 that he believes some Americans wear masks not to protect others but to show their disapproval of him.
Q: Could you please print a link to the bio and positions of the candidates running for Cedar Falls Council at-large position?
A: A total of five people are running for the seat in Tuesday's election, none of whom have served on the City Council in the past. Kelly Dunn, 42, is a licensed practical nurse working for a local clinic. T.J. Frein, 31, is a Waterloo police officer. Fred Perryman, 39, is an assistant manager at Blain's Farm and Fleet. Penny Popp, 61, is a retiree who is founder and president of the South Main and Greenhill Corridor Neighborhood Association. LeaAnn Saul, 64, is vice president of the PIPAC Insurance Agency and has served in volunteer community positions including the Cedar Falls Planning and Zoning Commission currently.
Q: Since the city of Waterloo doesn't want to use officers to control speeding, why doesn't it used radar-activated cameras to catch speeders?
A: Waterloo police officers write speeding tickets. Waterloo has been using radar-activated automatic traffic enforcement cameras for more than a year to issue citations for speeding and running red lights.
Q: Why was there no local coverage of the West High-Linn Mar game?
A: We had two available reporters cover the baseball and softball games between metro schools Cedar Falls and Waterloo East on this night. Information from the West game was included online and in the Wednesday paper. West was covered twice on opening week. No baseball team has received more in-person coverage from our newspaper so far this season.
Q: In "America's Got Talent," what happened to Heidi Klum? She hasn't been on lately.
A: She's been dealing with some health issues, according to news reports.
Q: Our grandson who is 21 lives in Wisconsin and has never filed taxes and has not received a stimulus check. Should he be receiving one?
A: If he was not claimed as a dependent and not required to file a federal return because he earned under $12,200 as an individual or $24,400 as a married couple last year, he can use the non-filer's tool at irs.gov. Non-filers can also provide direct deposit information, which will reduce the time it takes to receive money.
Q: Are they still sending out the stimulus checks? I have not received mine. Who do I call to find out?
A: About 35 million eligible Americans had not yet received a stimulus check as of June 15 for a variety of reasons. You can go online at IRS.gov and use the Get My Payment app for an update on the status of your check. If that doesn't help, you could contact your congressperson.
Calls are taken on a special Courier phone line at 234-3566. Questions are answered by Courier staff and staff at the Waterloo Public Library.
Concerned about COVID-19?
Sign up now to get the most recent coronavirus headlines and other important local and national news sent to your email inbox daily.