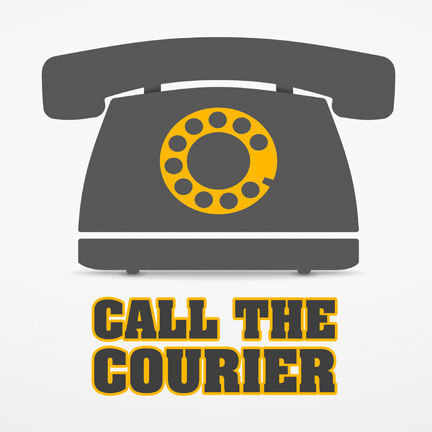 Q. If I would like to place an obituary in the Courier, how do I do that?
Q. The Hallmark Channel, on June 6, was scheduled to air "Country at Heart" at 8 p.m., but the movie was not on. Why wasn't it shown? Will it be shown in the future?
A. There's no explanation from Hallmark, but the screenwriter, Rick Garman, said on Twitter that the network decided to postpone the premiere and hadn't announced a new date for it to air.
Q. What are the times and dates we can legally shoot off fireworks in Washburn?
A. Washburn would follow Black Hawk County guidelines. Black Hawk County is following state guidelines: The state law outlines the following days for legal usage of fireworks -- June 1 to and including July 8; and Dec. 10 to and including Jan. 3. The following times were included in the law: 9 a.m. to 10 p.m. (exceptions include July 1, 2, and 8 from 9 a.m to 11 p.m.)
Q. Do the faculty cuts at UNI also include the athletic department?
Q. Print the words to the song "This is How we Do It" that Quentin Hart performs from the Waterloo Mayor's Office.
A. Mayor Quentin Hart made a music video of Montell Jordan's hit 1995 song as part of the My Waterloo Days Lip Sync Battle. The song lyrics are below, but we pulled some of the repeated lines to save space:
La, la, la, la la, lo lo.
It's Friday night and I feel alright.
The party's here on the West side.
So I reach for my 40 and I turn it up.
Designated driver take the keys to my truck.
Hit the shore 'cause I'm faded.
Honeys in the street say, 'Monty, yo we made it!'.
It feels so good in my hood tonight.
The summertime skirts and the guys in Kani.
All the gang bangers forgot about the drive-by.
You gotta get your groove on, before you go get paid.
So tip up your cup and throw your hands up.
And let me hear the party say.
I'm kinda buzzed and it's all because.
South Central does it like nobody does.
To all my neighbors you got much flavor.
Let's flip the track, bring the old school back.
This is how we do it, all hands are in the air
And wave them from here to there.
If you're an O.G. Mack or a wanna-be player.
You see the hood's been good to me.
Ever since I was a lower-case G.
But now I'm a big G, the girls see I got the money.
Hundred dollar bills y'all.
If you were from where I'm from then you would know
That I gotta get mine in a big black truck.
You can get yours in a '64.
Whatever it is, the party's underway.
So tip up your cup and throw your hands up
And let me hear the party say."
Calls are taken on a special Courier phone line at 234-3566. Questions are answered by Courier staff and staff at the Waterloo Public Library.
Concerned about COVID-19?
Sign up now to get the most recent coronavirus headlines and other important local and national news sent to your email inbox daily.