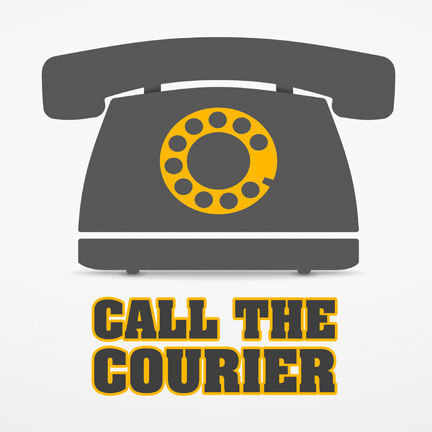 Q: On the corner of Downing and Ansborough we need some lane markings down. When will they do this?
A: The intersection will be under construction for widening soon. It will be clearly painted and marked when construction is complete.
Q: What are the words for the song about the ant and rubber tree plant?
"Next time you're found, with your chin on the ground
There a lot to be learned, so look around
Just what makes that little old ant
Think he'll move that rubber tree plant?
Anyone knows an ant can't
But he's got high hopes, he's got high hopes
He's got high apple pie, in the sky hopes
So any time you're gettin' low
Oops, there goes another rubber tree plant
When troubles call, and your back's to the wall
There's a lot to be learned, that wall could fall
Once there was a silly old ram
Thought he'd punch a hole in a dam
No one could make that ram scram
He kept buttin' that dam.
'Cause he had high hopes, he had high hopes
He had high apple pie, in the sky hopes.
So any time you're feelin' bad
Oops, there goes a billion kilowatt dam
All problem's just a toy balloon
They're just bound to go pop
Oops, there goes another problem kerplop."
Q: Who is responsible for the Goodguys Car show that took place in Des Moines this year? We can't even get a handle on COVID and this just allowed it to spread more.
A: You can reach the Goodguys Rod and Custom Association at (925) 838 9876 or via the website at good-guys.com. A little ironically, the group does ask that you allow more time than normal for a response, however, because most of the staff is working from home due to the pandemic. It looks as if the Des Moines show was one of the few allowed to take place this year; the Goodguys calendar lists a number of other shows as canceled for 2020. Organizers did note for the Iowa event that people were asked to observe social distancing and wear masks indoors.
Q: Didn't General Grant take Mississippi on the Fourth of July?
A: He did, and it took the state many decades to even start to forgive it. From the Visit Vicksburg travel website: "For 81 years after the July 4, 1863, surrender of Vicksburg the city did not celebrate Independence Day. The surrender of Vicksburg by Confederate Gen. John C. Pemberton to Union Gen. Ulysses S. Grant was not a cause for celebration for the fallen city. The 47-day siege of the city had left the citizens exhausted and humiliated. During the siege, the city was bombarded every day. By the end, the starving population of the city had been reduced to eating mules, dogs, cats and even rats. … It was not until after World War II in 1945 that Vicksburg joined the rest of the nation in the celebration of Independence Day. The patriotic fervor after the war and a visit by Gen. Dwight D. Eisenhower set the stage for a return to celebrating the birth of our nation."
Calls are taken on a special Courier phone line at 234-3566. Questions are answered by Courier staff and staff at the Waterloo Public Library.
Concerned about COVID-19?
Sign up now to get the most recent coronavirus headlines and other important local and national news sent to your email inbox daily.