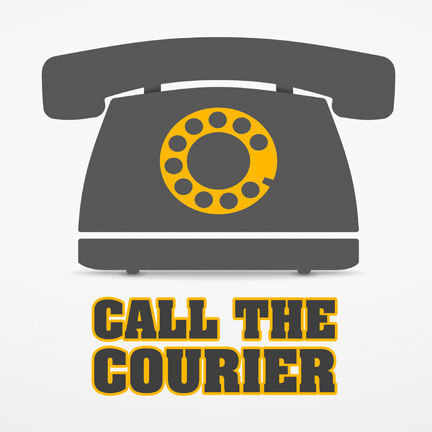 Q: Does Tama still have a meatpacking plant?
A: Yes. Iowa Premium, which is owned by National Beef, operates a federal red meat establishment in Tama. It suspended production April 13 after multiple workers tested positive for the coronavirus, one of the first Iowa meatpacking plants to face such an outbreak, and resumed production April 20. A total of 177 of its 500 workers tested positive in total.
Q: What is a phone number for the rent rebate out of Des Moines?
A: We're assuming the caller is referring to the state rent moratorium that was lifted May 27. It was not a rebate. Those who had rent deferred still owed the full amount when the moratorium ended.
Q: Donald Trump salutes. He was never in the service. Does he have the right to salute?
A: The president is not required to return salutes under military protocol, but he is welcome to do so. Army regulations state the president, as the commander in chief, will be saluted by Army personnel in uniform. But, civilian personnel, including the president, are not required to render the salute to military personnel or other civilians.
Q: I know a person who moved to Waterloo from another state. He is wondering about his stimulus check. Who should he contact?
A: The best bet is to go to the IRS.gov website and use the "Where's My Refund" application to check your status. Beyond that, contact your congressional representative.
Q: Is Ed McMahon still alive?
A: No, he died in 2009, age 86.
Q: Why doesn't Joe Biden wear a mask?
A: We've seen plenty of recent photos of him with a mask on.
Q: How did Waterloo get its name?
A: The town was originally called Prairie Rapids Crossing; the story goes that when the first postmaster, Charles Mullan, petitioned for an official post office, he saw the name of Waterloo for a town in another state, liked it, and decided to use it. Presumably that town was named for the place in Belgium where Napoleon was defeated.
Q: On Channel 9 in Cedar Rapids, there are two ladies that look alike. Jordee Kalk and Jackie Kennon. Are they related?
A: There's no apparent relation.
Q: Does Nancy Pelosi have kids?
A: She has five children.
Q: When did Adventureland open?
A: Construction began in 1973, and the park opened in the summer of 1974.
Q: How does a person get started on Facebook? Is there a cost?
A: No cost at all. On your computer, go to www.facebook.com. It will ask you either to log on or sign up. Click sign up and follow the instructions — it doesn't take very long.
Q: How long did George Washington live after he left office?
A: He lived just two years longer.
Q: What political party was Woodrow Wilson affiliated with?
Q: Is the DOT now open in Waterloo?
A: It's still open by appointment only, according to the Department of Transportation website.
Calls are taken on a special Courier phone line at 234-3566. Questions are answered by Courier staff and staff at the Waterloo Public Library.
Concerned about COVID-19?
Sign up now to get the most recent coronavirus headlines and other important local and national news sent to your email inbox daily.