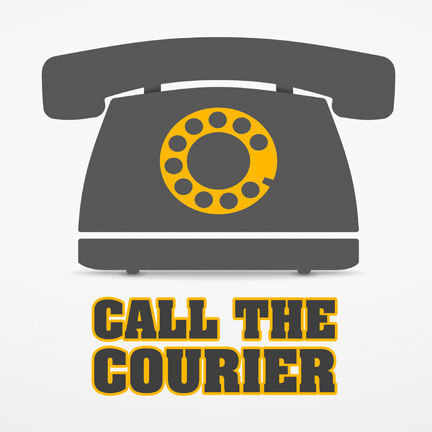 Q: Has River Plaza Athletic Club closed?
A: The gym temporarily closed this spring due to the governor's order amid pandemic restrictions, but reopened in mid-June, according to the club's Facebook page. Their hours are 6 a.m. to 6 p.m. Monday through Friday, 7 a.m. to 4 p.m. Saturdays and 11 a.m. to 4 p.m. Sundays.
Q: Where is the show "Hee Haw"? It used to be on RFD on Sunday nights.
A: It is now on the Circle network, a new country music and lifestyle network that launched in January. The channel website says it is airing on KCRG 9.6; you may need to have your TV rescan to find it. There are also lots of "Hee Haw" episodes available to watch at youtube.com.
Q: Bill Dotzler said some things about OSHA in The Courier. Does he have any background in workplace safety himself?
A: The Iowa senator who serves Senate District 31, which covers a midsection of Black Hawk County including parts of Waterloo and Evansdale, has served on the Iowa Senate's Labor and Business Relations Committee each year since 2003, back when it was Senate District 11 and Dotzler was first elected to the Senate. He has also served as a labor representative on the Iowa Workforce Development Council and on the Private Industry Council. Prior to that, Dotzler was a machine operator and labor representative at Deere and Co.
Q: Is it true Farmers State Bank is closing its branches in Cedar Falls, Independence and La Porte City?
A: The Farmers "non-cash" location at First and Hudson streets in Cedar Falls will be closing Aug. 21, according to the bank's website, though their Main Street location remains open. The Independence, La Porte City and Dunkerton branches remain open, but only in the afternoons on limited days. The Independence and Dunkerton branch's hours are 1-5 p.m. Mondays and Wednesdays and 1-5:30 p.m. on Fridays, while La Porte City's branch is open 1-5 p.m. Monday through Thursday and 1 to 5:30 p.m. on Fridays.
Q: Why do authorities close down water parks? With all the chlorine in the water, wouldn't they be safer?
A: There's no evidence that coronavirus spreads through water, chlorinated or not, according to the CDC — and you're right that chlorine additionally helps to kill viruses. But the water itself isn't the issue: Large numbers of people in close contact with one another, talking and breathing closely while waiting in lines, seated near one another or touching the same surfaces, all can spread a virus quickly. The CDC's guidelines for water parks include providing plenty of soap, hand sanitizer and no-touch trash cans, disinfecting shared objects like lounge chairs and rafts, and providing visual cues to help people socially distance from one another. If you're heading to a water park yourself, wear a mask except for when you're in the water, keep 6 feet away from others and cancel your trip if you have any respiratory symptoms.
Calls are taken on a special Courier phone line at 234-3566. Questions are answered by Courier staff and staff at the Waterloo Public Library.
Concerned about COVID-19?
Sign up now to get the most recent coronavirus headlines and other important local and national news sent to your email inbox daily.