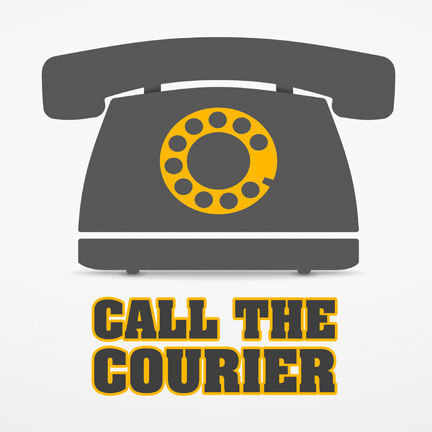 Q: Can you tell me who you would call when someone is getting disability but working for other places under the table?
A: According to the Social Security Administration, which processes federal disability claims, you can only report fraud, waste or abuse via an online form. You can find it at https://secure.ssa.gov/pfrf/home.
Q: The DOT driver's license office is open by appointment. What is a phone number I can call to make an appointment?
A: Try calling (319) 235-0902.
Q: Is Alex Trebek doing better with his cancer?
A: Trebek marked a year battling the disease in March and is undergoing more chemotherapy, he has said. Recent photos taken during the quarantine show him looking rather frail. His memoir is due to be released in July.
Q: We have no computer. Is there an address we can write to Cal Thomas?
A: Send him mail in care of Ambassador Speakers at P.O. Box 373340, Key Largo, FL 33037.
Q: What is a contact address for Tamron Hall of the "Tamron Hall Show"?
A: Write to her in care of ABC Studios, 30 W. 67th St., New York, NY 10023, or send an email through the website at tamronhallshow.com
Q: How come these protesters are congregating and not respecting the social distancing rules and there is no retribution for them?
A: The problem is social distancing rules are mostly voluntary, so you can attend a street protest — or a Trump rally — at your own peril. Some states and cities empowered police to hand out fines to those ignoring the rules, but few have been issued. Many people have noted the risk created by protesters: "We just spent 93 days limiting behavior, closing down, no school, no business, thousands of small businesses destroyed," New York Gov. Andrew Cuomo said June 1. "And now? Mass gatherings, with thousands of people, in close proximity?"
Q: I see where the vice president was toting that they created 2.1 million jobs, when in fact the jobs weren't new at all. They were just employees going back to work from a layoff. Can you print that so everyone can know?
A: Here you go. Mike Pence did fail to note that 20 million Americans reported they lost their jobs in April.
Q: If Joni Ernst gets defeated this fall, will she receive a full pension from the Senate?
A: She'll receive a pension, not a full pension. Under the Civil Service Retirement System, a full pension is available to members who are 60 or older with 10 years of service in Congress, or people age 62 with five years of civilian federal service, including service in Congress. A reduced pension is available to those who have served in Congress for five years, depending upon which of several different age/service options is chosen. Ernst will turn 50 on July 1. The highest pension is 80% of a member's final salary. However, he or she would have had to have served 67 years to earn that top percentage.
Q: Has Governor Reynolds signed the bill that is changing absentee voting in Iowa?
A: The governor signed the bill Friday requiring the secretary of state to get permission from legislative leaders before mailing absentee ballot request forms in a public health emergency.
Calls are taken on a special Courier phone line at 234-3566. Questions are answered by Courier staff and staff at the Waterloo Public Library.
Concerned about COVID-19?
Sign up now to get the most recent coronavirus headlines and other important local and national news sent to your email inbox daily.