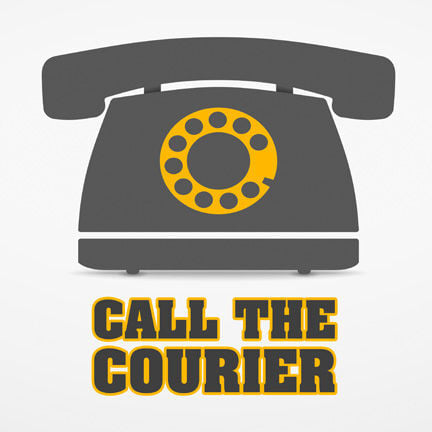 Q: Could you start printing bankruptcies again?
A: We lost the correspondent who gathered bankruptcies and were unable to replace him. They are unlikely to return.
Q: Has there been a decision on resurfacing Ridgeway Avenue?
A: Ridgeway Avenue between Kimball Avenue and Ansborough Avenue is set to be resurfaced in 2022.
Q: What is the fall enrollment for UNI?
A: The University of Northern Iowa reported a fall 2020 enrollment of 9,522 students.
Q: On my calendar it says June 24 is St. John Baptiste Day in Canada. Can you tell me more about that day?
A: St-Jean-Baptiste Day is a national holiday celebrated in Quebec, and Francophone communities outside of Quebec also celebrate the holiday. The history of St-Jean-Baptiste Day goes back hundreds of years. Originally, it marked the traditional feast day of the birth of St. John the Baptist. The religious nature of the holiday has been de-emphasized for civic events, and is now mainly a celebration of Francophone culture and history filled with public events, parades, barbecues, picnics and fireworks.
Q: Is the Honey Garden restaurant permanently closed?
A: According to a sign recently attached to the door, the restaurant will reopen after remodeling.
Q: Is it rude to ask someone what pronouns they like to go by?
A: There are a lot of opinions on this question, but the majority of the advice we found said it is not rude if done in a respectful way, you are sincere in your desire to honor the person's preferences and the question comes in an environment where the person being asked feels comfortable.
Q: How does Waterloo rate in bringing in new business compared with other nearby towns?
A: Mayor Quentin Hart recently pointed to projects like the remodeling of the Waterloo Convention Center and adjacent of Best Western Plus Executive Residency, LSB at TechWorks, the Lost Island Theme Park and the city being named 2018 Iowa Small Business Community of the Year by the U.S. Small Business Administration as indicators of the city's economic development success. There was also the recent announcement that Stratacache has taken over the former Ocwen/GMAC campus, a strip mall is being proposed at Kimball Ridge Center, the former Schoitz Hospital location, and Doughy Joey's has reopened it location downtown.
Q: Why isn't President Biden being impeached for the crisis at the border?
A: Because the president has not committed "high crimes and misdemeanors" in regards to immigration. While he has come in for plenty of criticism, the Government Accountability Office issued an opinion that Joe Biden did not break federal budget law when he froze border wall funding on his first day in office.
Q: What is the address to contact Nancy Pelosi?
A: Contact House Speaker Nancy Pelosi at 1236 Longworth H.O.B., Washington, D.C., 20515 or by phone at (202) 225-4965.
Calls are taken on a special Courier phone line at 234-3566. Questions are answered by Courier staff and staff at the Waterloo Public Library.