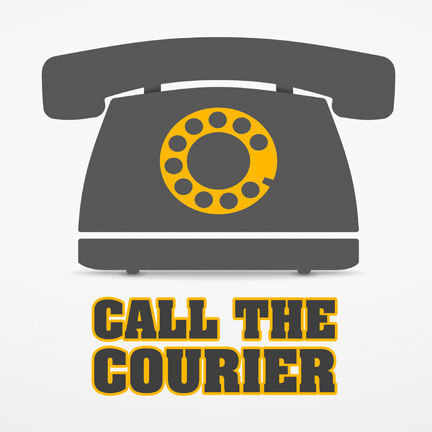 Q: Is Oakridge Real Estate now owned by Green State Credit Union?
A: No, Green State Credit Union does not have any ownership in the business. Oakridge Realtors recently had a slight name change to Oakridge Real Estate, but the current owners remain the same. They are Carl Ericson, Dan Berregaard, Ann Lyons and Brian Page.
Q: You said KBBG were all volunteer staff. But we said they just let go of their paid staff. Which is it? What were the former paid staff's salaries?
A: We reported that KBBG laid off and then terminated their paid staff and is trying to operate with unpaid volunteers. The former staff salaries are not a matter of public record.
Q: If Iowa loses the first-in-the-nation caucuses, is there any estimate to how much money the state would lose — in advertising, hotels, office rents, that kind of thing?
A: It's difficult to reliably gauge, but a 2008 study by Iowa State University economist David Swenson gives some idea. He examined campaign spending by all major presidential candidates in the last two quarters of 2007. Republicans allotted $5.8 million to Iowa, Democrats spent $9.8 million. In all, a half a year's activity by 14 presidential candidates yielded $21.3 million in total output in Iowa, of which $11.01 million was value added, and $7.34 million was labor income to 229 jobs. That's a very small amount — .0085% — of Iowa's gross domestic product of $130 billion in 2007, and that total should be divided by four since the caucuses are a quadrennial event. But the study doesn't account for January, when spending presumably surged ahead of the February caucuses. For instance, a recent Wall Street Journal story noted in final week before this year's caucuses, Des Moines officials estimated hotel revenue alone would generate an extra $11.3 million.
You have free articles remaining.
Q: Are there any known wolves or coyotes in the Waterloo-Cedar Falls area?
A: According to Jason Auel with the Iowa Department of Natural Resources, "There are coyotes in the Waterloo-Cedar Falls area, usually on the edges of the city limits. However, some have been seen right in town. Wolves have been recorded in Iowa over the past few years but none have been confirmed in Black Hawk County."
Q: What is socialism? What countries are socialist? Are the people happy?
A: Socialism is an economic and political theory advocating collective or governmental ownership and administration of the means of production and distribution of goods. There are nearly 40 nations with some type of socialist government, from Communist states like China, Cuba and Vietnam to multi-party democracies like India or Nicaragua whose constitutions express socialist aspirations. Determining whether the citizens of these nations are happy is beyond our pay grade.
Q: I'd like to know if Trump could be impeached a second time? What would be the procedures for that? Could he be charged for meddling in the Roger Stone case?
A: Yes, the U.S. House could impeach President Trump again, filing new charges and following the same procedures as the first impeachment. Under long-standing Justice Department policy, a sitting president cannot be indicted, although the Supreme Court has never ruled on the issue. Also, it is possible a president could face charges after leaving office. The most likely punishment for meddling in the Stone case is impeachment.
Calls are taken on a special Courier phone line at 234-3566. Questions are answered by Courier staff and staff at the Waterloo Public Library.
Be the first to know
Get local news delivered to your inbox!