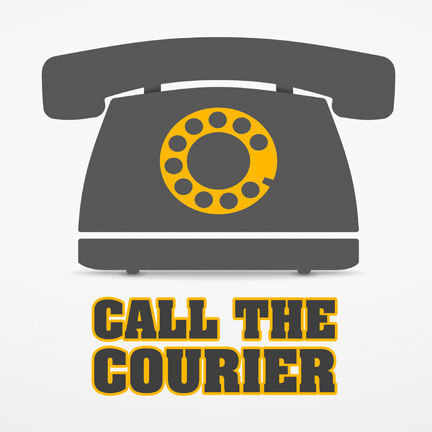 Q: Is Joe Biden going to forgive student loans? Is he going to have free college tuition?
A: Biden supports making public college and university tuition free for all students whose families earn less than $125,000 a year. On student debt, Biden proposes forgiving all undergraduate federal student loan debt for borrowers who attended public colleges and universities, as well as historically black colleges and universities and private minority-serving institutions. Borrowers who earn less than $125,000 per year would be eligible.
Q: If one person in an apartment complex has the virus, could they spread it to other people in that complex?
A: Absolutely it is possible.
Q: Would you consider putting the songs lyrics that people are asking for or the recipes they are asking for in its own column?
A: An interesting idea, but while it may seem like we get a lot of them, we don't get enough to sustain a continuing column.
Q: Is there a recommended soap to wash your hands with during this pandemic?
A: No. The Centers for Disease Control says washing your hands thoroughly and often is more important than any particular kind or brand of soap.
Q: Is the guy who got the mobile barber shop able to go to people's home to cut hair during the pandemic?
A: Among the many orders issued by Gov. Kim Reynolds, all salons and barbers have been ordered closed. He would fit in that category.
Q: I want to get my driver's license renewed this month. Will I have to wait? What should I do?
A: You can wait. From the Iowa Department of Transportation: "COVID-19 — If your driver's license or vehicle registration is expired or expiring you do not need to renew at this time. We ask that you wait until the declared disaster has ended. The deadline to get your REAL ID (gold star) has been extended to Oct. 1, 2021. If you must come into an Iowa DOT-operated service center for an essential service, you will need to call the service center you intend to visit to make an appointment. Walk-in customers will not be served. If you can wait until May 1, you can schedule an appointment online. We are not conducting non-commercial drive tests at this time."
Q: How did the billy club get its name?
A: Language scholars think it probably came from an old burglar's slang term for crowbars used to get into homes. There's also a suggestion it's a variation of "bully club," a club used in the late 1800s in some college groups.
Q: We see so many people signing on TV. Where do they go to learn it?
A: According to the National Association of the Deaf, "Sign language classes can be found at community colleges, universities, libraries, churches, organizations/clubs of the deaf, and lots of other places." Locally, Hawkeye Community College has offered classes — you can check https://www.hawkeyecollege.edu/ for details.
Q: Has Joe Biden said he will choose a woman for vice president, and who?
A: Yes. In his final debate with Bernie Sanders, Biden said his running mate would be a woman. When this question was answered, he had not yet announced his choice of running mate.
Calls are taken on a special Courier phone line at 234-3566. Questions are answered by Courier staff and staff at the Waterloo Public Library.
Concerned about COVID-19?
Sign up now to get the most recent coronavirus headlines and other important local and national news sent to your email inbox daily.